Talks Over Payments to Migrants Separated Under Trump Falter (2)
Republicans criticized purported payments as giveaways
Biden administration still working to reunite some families
(Adds Justice Department response in fourth and fifth paragraphs.)
Negotiations faltered this week between the Biden administration and families who were separated at the U.S.-Mexico border under a Trump-era policy.
The American Civil Liberties Union, which represents families in the litigation over the policy, announced the development Thursday and said the group will return to court.
"It would be an understatement to say we are disappointed that the Biden administration allowed politics to get in the way of helping the little children deliberately abused by our government," Lee Gelernt, deputy director of the ACLU Immigrants' Rights Project, said in an email.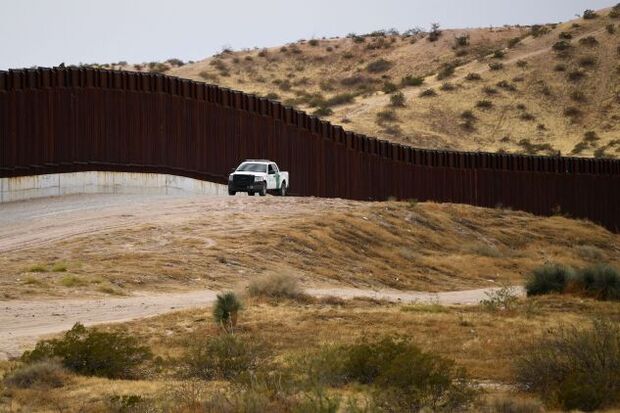 The Justice Department, in response, maintained that it's committed to "bringing justice" to the families.
"While the parties have been unable to reach a global settlement agreement at this time, we remain committed to engaging with the plaintiffs and to bringing justice to the victims of this abhorrent policy," spokeswoman Dena Iverson said in an email.
Democratic Sen. Mazie Hirono (Hawaii) said she "would be more than disappointed if they're walking away from something like that."
At issue is the Trump administration's "zero tolerance" policy that systemically separated migrant parents from their children in an effort to deter border crossings.
The Wall Street Journal reported in October that the Biden administration was considering settling the litigation by offering almost a half-million dollars per affected migrant, though President Joe Biden publicly cast doubt on that figure.
Republicans seized on the reported settlement negotiations as a giveaway to migrants who attempted to enter the U.S. unlawfully. GOP lawmakers have pushed several pieces of legislation that would block such payments.
"We shouldn't be giving money to people who violate the law," Sen. Rick Scott (R-Fla.) said Thursday. Sen. Marco Rubio (R-Fla.) called a settlement "a crazy idea."
The ACLU estimates that thousands of children were separated from their parents under the Trump-era policy. The Department of Homeland Security is still working to reunite some families.
To contact the reporter on this story: Ellen M. Gilmer in Washington at egilmer@bloombergindustry.com
To contact the editors responsible for this story: Sarah Babbage at sbabbage@bgov.com; Robin Meszoly at rmeszoly@bgov.com