Banking Industry Urges Congress to 'Do No Harm' After Failures
Congress to hold hearings into the banking collapses
JP Morgan's large lobbying team includes former McCarthy aide
Bloomberg Government subscribers get the stories like this first. Act now and gain unlimited access to everything you need to know. Learn more.
Banking industry lobbyists, grappling with fallout on Capitol Hill from high-profile bank failures, say they're taking a largely skeptical approach to possible legislation, worried about new regulations especially on smaller institutions.
The issue will be at the forefront of the Senate Banking, Housing, and Urban Affairs Committee agenda this month, including a hearing Thursday on "holding executives accountable" after the recent failures of First Republic, Silicon Valley, and other banks.
Executives from some of those banks will appear before the panel May 16: Gregory W. Becker, Silicon Valley Bank's former CEO, Scott Shay, a co-founder of Signature Bank, and Eric Howell, Signature's former president.
As scrutiny grows, banks can deploy large, well-connected lobbying teams, including JPMorgan Chase with Tim Berry, a former chief of staff to Speaker Kevin McCarthy (R-Calif.).
Lobbyist Michael Williams of the Williams Group, who represents the National Bankers Association, a group of minority-owned and operated banks, said the group's message to lawmakers is: "Please do no harm to us." The smaller, minority-owned banks, specifically, do not want to pay for the Federal Deposit Insurance Corp.'s shortfall, he said.
Most lawmakers, he added, are still working to figure out what went wrong with the failed banks.
The coming months will test the clout of the banking industry, whose initial strategy could be upended with more banking failures.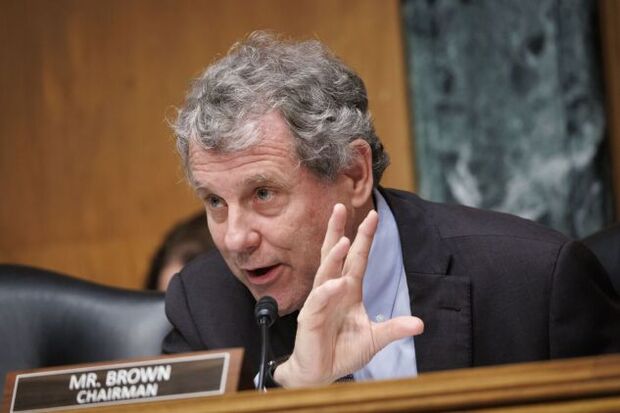 Many lobbyists said Congress may consider legislation to increase insured deposit amounts, but they cautioned that any bill could become a vehicle for additional measures, including an effort to reimpose regulations that Congress rolled back in 2018.
"We know that when something requires an act of Congress, there will be negotiations, and compromises are made," said Anne Balcer, senior executive vice president and chief of government relations and public policy for the Independent Community Bankers of America.
Balcer, and other financial sector lobbyists, said such measures could include new capital requirements and compensation policies for bank executives.
"If all of those now are fair game in order to gain increased deposit insurance, is it really worth it given the cost?" Balcer said.
Banker Fly-In
ICBA members will be in Washington the third week of May for meetings with lawmakers, including breakfasts with Senate Banking Committee Chairman Sherrod Brown (D-Ohio) and Rep. Andy Barr (R-Ky.), who chairs the House Financial Services subcommittee on financial institutions and monetary policy.
Balcer said matters surrounding the recent bank failures would obviously be top of mind for her group's members.
Rob Nichols, president and CEO of the American Bankers Association, said in a statement this week about an FDIC review of the deposit insurance system, that any change would have costs, benefits, and operational challenges, all of which "must be weighed very carefully."
Any legislation would need to get through the Democratic-controlled Senate and the Republican-controlled House, limiting the potential for a major overhaul of financial services laws absent a worse crisis in the industry. Still, lobbyists say worries about unintended consequences are not unfounded.
Democrats seem primarily focused on industry executives' missteps, while Republicans have taken aim at some regulators' actions. The populist streak that runs through both parties, especially when it comes to big banks, is giving some financial services lobbyists cause for concern.
The Senate Banking panel offers an interesting mix of politics for lobbyists to navigate this Congress.
The panel's chairman, Brown, faces a tough re-election race next year in Ohio, as does Sens. Jon Tester (D-Mont). Sens. Bob Menendez (D-N.J.) and Elizabeth Warren (D-Mass.) are also in cycle. The committee's top Republican, Sen. Tim Scott (S.C.), is a presidential contender.
Warren, in an interview with CNN this week, said she was worried about JPMorgan Chase & Co's even bigger size after regulators worked out a deal for it to acquire most of failed First Republic's assets.
Lobbying Power
"Our government invited us and others to step up, and we did," said Jamie Dimon, JP Morgan's chairman, in a news release. "Our financial strength, capabilities and business model allowed us to develop a bid to execute the transaction in a way to minimize costs to the Deposit Insurance Fund."
The bank disclosed spending $840,000 on federal lobbying in the first quarter of the year, according to congressional filings under the Lobbying Disclosure Act.
It farmed out some of its lobbying work to outside firms including Rich Feuer Anderson, which employs lobbyists who formerly worked at the Treasury Department, House Financial Services and Senate Banking.
The House Financial Services Committee plans to examine the bank failures in upcoming hearings with federal regulators this month and in June, said Rep. Patrick McHenry (R-N.C.), who chairs the panel, in a statement. Barr's subcommittee plans a hearing May 10 on "federal responses to recent bank failures."
Carolyn Coda, a lobbyist with financial services clients, said that members on both sides of the aisle on the Banking and Financial Services committees are trying to "unearth" what led to the failures.
"I'm heartened by the fact that we haven't seen a massive push to jam through legislation," said Coda of Invariant, a government relations and strategic communications firm with clients in financial technology and insurance.
Undoing Law
Some Democrats in the Senate – including Warren, Menendez and Cory Booker (N.J.) – and the House are pushing legislation to undo a 2018 measure (Public law 115-174) that rolled back some of the regulations put in place under the Dodd-Frank law (Public law 111-203), which was Congress's response to the financial crisis of the late aughts. Supporters of the bill (S. 817) said it would raise the asset threshold for when banks are regulated as "systemically important."
Given that only Democrats support that measure, it's unlikely to move. It and other measures still may provide political messaging fodder.
Another measure (S. 1045) that does have bipartisan backing would give regulators more leeway in clawing back bank executives' compensation in the five years preceding a bank failure.
Lobbyists who worked through the 2008 financial crisis and resulting Dodd-Frank overhaul debate said the current bank failures are different, though they do see some similarities.
"Certain bank executives, investors, and regulators all sort of failed to do their jobs," said Izzy Klein, a partner in the Klein/Johnson Group, who worked for Senate Majority Leader Chuck Schumer (D-N.Y.) until leaving the Hill in early 2009 to work for clients navigating the Dodd-Frank debates. His firm currently does not represent any banks.
"My guess is they'll be held to account by legislators and there may be some new rules added to prevent the last crisis from recurring," Klein said.
To contact the reporter on this story: Kate Ackley at kackley@bloombergindustry.com
To contact the editors responsible for this story: George Cahlink at gcahlink@bloombergindustry.com; Bennett Roth at broth@bgov.com
Stay informed with more news like this – from the largest team of reporters on Capitol Hill – subscribe to Bloomberg Government today. Learn more.