'Backwater' Intelligence Office Faces Test Under Biden Nominee
Homeland Security team saw repeated Trump-era scandals
Biden nominated George W. Bush official to take helm
Bloomberg Government subscribers get the stories like this first. Act now and gain unlimited access to everything you need to know. Learn more.
The president's pick to lead a Department of Homeland Security team that helps root out domestic extremism faces calls to salvage the office after a series of high-profile missteps.
DHS's Office of Intelligence and Analysis has been excoriated for failing to sufficiently warn against the Jan. 6 attack on the Capitol, denounced as incompetent and abusive by a key senator, and snubbed as a backwater within the intelligence community.
Now former intelligence officials are hopeful Ken Wainstein, nominated as under secretary for intelligence and analysis, can restore I&A's credibility and prove it belongs on the counterterrorism scene — a task that could be "mission impossible," Mitch Silber, former director of intelligence analysis for the New York City Police Department, said.
"Could we have had a better sense of what Russia was doing in 2016? Would we have a better sense of how things were shaping up in the run-up to the 2020 elections and then Jan. 6?" former I&A intelligence officer Javed Ali said. "Those are all questions we can't answer, but I'd like to think that if I&A were pointing in the right direction, we may have been ahead of those kind of threats."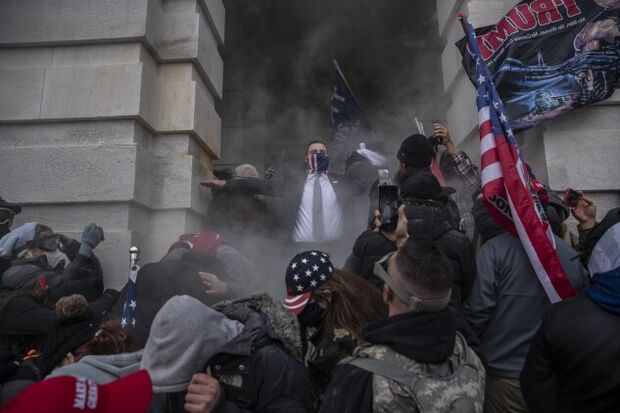 Unique Mandate
Wainstein's nomination comes at a critical time, with domestic terrorism on the rise in the U.S. and I&A's unique mandate especially useful for detecting threats.
While other intelligence agencies specialize in spycraft and covert collection of information, I&A looks at the mass of data sitting in plain sight on the internet and other sources. It also serves as an information-sharing bridge between the federal government and state and local partners.
Launched as part of DHS in the wake of the Sept. 11, 2001, attacks, I&A was designed to spot red flags before the FBI or other agencies would traditionally take notice. But I&A must reckon with its bruised reputation and a longstanding struggle for direction if it hopes to make the nation safer, former officials say.
Wainstein was the Justice Department's first assistant attorney general for national security, served as a White House adviser during the George W. Bush administration, and was chief of staff to Robert Mueller when he led the FBI. He's most recently been a partner at Davis Polk & Wardwell LLP and an outspoken critic of former President Donald Trump.
'Abuse of Power'
I&A's failure to adequately warn about Jan. 6 despite obvious red flags was the latest in a series of public missteps for the DHS office.
It also faced allegations of First Amendment infringement after producing intelligence reports on two U.S. journalists covering Black Lives Matters protests in Portland, Ore., last year. The official in charge at the time later filed a whistleblower report alleging he was ordered to downplay intelligence on domestic extremists and Russian interference in the 2020 election.
That report and an internal review condemning I&A's Portland actions put the once-obscure office's shortcomings on national display. Sen. Ron Wyden (D-Ore.) called the review "76 pages of stunning incompetence, mismanagement, and abuse of power" and demanded an overhaul of the office.
Biden Taps Bush Official to Lead Homeland Intelligence Branch
Wainstein himself took aim at I&A last year, saying the reports on journalists were especially damaging to its reputation given the intelligence community's tendency to look down on any "new kid on the block."
"The fact that this is a trip-up in the intelligence sharing with state and locals makes it particularly troubling because that is where they add value," he said of I&A during an episode of United Security, a podcast he co-hosted in 2020.
Wainstein criticized other DHS actions in Portland last year, too, signing a letter that condemned the department for deploying Border Patrol agents and others to the unrest. In another public letter, he endorsed Joe Biden for president, joining national security professionals "profoundly concerned about the course of our nation under the leadership of Donald Trump."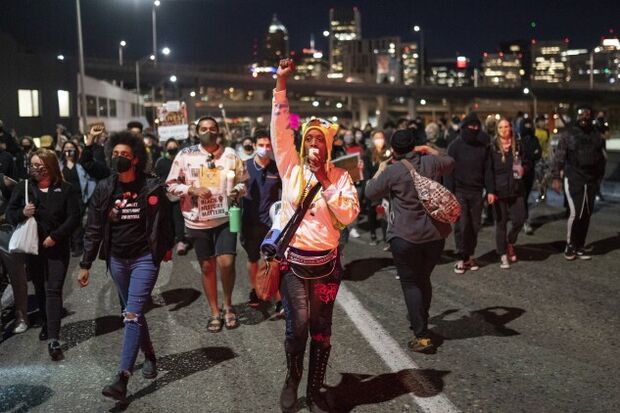 Longtime Struggles
I&A's troubles started long before the string of Trump-era controversies, with the office struggling to find its footing from the start, according to former intelligence officials.
"It was viewed as a backwater in the intelligence community, not a place for hard-chargers," said Silber, the former NYPD official who's now an adjunct associate professor at Columbia University. "That should be one of Wainstein's goals, to make it an elite, attractive place for intelligence analysts to work."
While that perception isn't shared by all in the intelligence world, it highlights how I&A—with its focus on U.S. social media, public records, and other open sources—has struggled to earn respect within a community that tends to overvalue classified and covertly collected information.
The dynamic has caused internal strife, too, with I&A personnel sometimes drawn to the Central Intelligence Agency or Defense Intelligence Agency style, rather than embracing their unique mission, said Ali, now a professor at the University of Michigan.
"I&A should not be competing with the CIAs and DIAs of the world on foreign intelligence," he said. "I&A should be working more to understand what is happening inside the homeland, really understanding the nexus of the foreign and domestic threats."
Homeland Security's Agencies Need Morale Boost, Watchdog Says
I&A has also struggled with the second prong of its mission: making sure the federal government and its state and local partners are talking. While the FBI works with state and local law enforcement on individual cases and task forces, I&A has the ability to build long-term relationships with those jurisdictions to track broader trends, said Christian Beckner, a former Senate homeland security aide who worked on related legislation.
But the arrangement has fallen short through the years. Government watchdogs and congressional overseers have previously called I&A's information-sharing plans inadequate and questioned whether a national network of state-run hubs called fusion centers produced useful intelligence. Congress passed a law (Public Law 116-116) last year requiring DHS to expand its engagement with fusion centers.
The disconnect between I&A's work and its state and local partners' needs led to disastrous results on Jan. 6. The office never sent any warnings specific enough to prompt stronger security by local law enforcement and the U.S. Capitol Police, according to a Senate investigation.
Counterterrorism coordinator John Cohen, who has been temporarily leading I&A, in September told House lawmakers he was working on strengthening state and local relationships that had atrophied during the Trump administration.
Homeland Agency Fixing 'Atrophied' Relationships, Official Says
'Even More Important Now'
Wainstein will go through his Senate confirmation process in the coming months, with hearings expected before both the Select Committee on Intelligence and the Homeland Security and Governmental Affairs Committee. He didn't respond to an interview request for this story.
His positions against Trump may turn off some Republicans, but his background in the George W. Bush administration could win over others eager to see stable leadership at I&A. Sen. Rob Portman (Ohio), the top Republican on the homeland panel, said he's inclined to support Wainstein's nomination.
Lawmakers will consider his nomination at a time when the office faces evolving domestic threats. It needs a leader who can provide clarity about its role, said Patricia Cogswell, a former DHS career official who temporarily led I&A and is now an adviser at the consulting firm Guidehouse.
Tom Warrick, a former DHS counterterrorism official, pointed to the recent proliferation of domestic extremism threats against election officials and others in public service.
"Whatever the importance of DHS I&A's capabilities were before, they're actually even more important now," said Warrick, now a fellow at the nonpartisan foreign affairs group Atlantic Council. "The challenge for Wainstein is going to be to exercise those authorities while retaining the trust and confidence of the American people broadly."
With assistance from Alex Ebert
To contact the reporter on this story: Ellen M. Gilmer in Washington at egilmer@bloombergindustry.com
To contact the editors responsible for this story: Bernie Kohn at bkohn@bloomberglaw.com; Sarah Babbage at sbabbage@bgov.com; Cheryl Saenz at csaenz@bloombergindustry.com
Stay informed with more news like this – from the largest team of reporters on Capitol Hill – subscribe to Bloomberg Government today. Learn more.