Back-in-Business Federal Election Commission Faces Case Backlog
The Federal Election Commission is finally back in business, with hundreds of pending cases of alleged campaign finance violations awaiting scrutiny and possible enforcement action with less than six months until the elections.
The Senate voted 49-43 Tuesday to confirm Republican election lawyer Trey Trainor to the FEC, restoring a four-member quorum needed to vote on enforcement complaints, advisory opinions and other legal rulings. There are 350 backlogged complaints currently on the FEC enforcement docket, Democratic Commissioner Ellen Weintraub said Tuesday.
The chamber's action ended an eight-month period when the commission couldn't vote. In its absence, watchdog groups filed lawsuits to get the courts to enforce campaign finance laws, after earlier challenging the commission's frequent deadlocked votes.
Caroline Hunter, the FEC's Republican chairwoman, said in an email to Bloomberg Government that she welcomed the vote to confirm Trainor and that her first priority heading the revitalized commission would be to defend its enforcement decisions in court.
Hunter, who has criticized groups for seeking to circumvent the agency's delays or dismissals of enforcement complaints, said she would ask fellow commissioners to vote to "authorize the Commission to defend itself and stop these groups from using the courts to advance their over-regulatory and expansive view of the law."
Read More: Push to Revive FEC Could Curb Court Action on Campaign Finance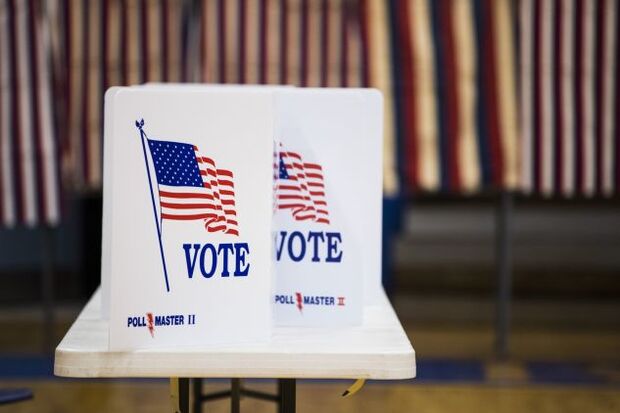 Trainor, who advised President Donald Trump's 2016 campaign and was strongly backed by Senate Majority Leader Mitch McConnell(R-Ky.), was confirmed over the objections of Senate Democrats and campaign finance watchdog groups, who said Trainor opposes disclosure and other campaign finance laws.
"Reopening the FEC with a commissioner who does not think we should enforce the nation's campaign finance laws will only make matters worse," Meredith McGehee, executive director of the nonprofit Issue One, said in a statement.
Watchdog groups also said they don't expect tougher campaign finance law enforcement ahead of the 2020 elections with a panel equally divided between Democratic and Republican commissioners.
Before it lost its quorum, the commission frequently deadlocked along party lines and dismissed many of its most significant enforcement cases. Nearly 70 of its backlogged campaign finance complaints were close to the expiration of a five-year statute of limitations, Weintraub said in January.
Read More: Paralysis Grips U.S. Election Overseer While Complaints Pile Up
To contact the reporter on this story: Kenneth P. Doyle in Washington at kdoyle@bgov.com
To contact the editors responsible for this story: Bennett Roth at broth@bgov.com; Kyle Trygstad at ktrygstad@bgov.com