Arizona's 2020 Election Audit Looms Large in GOP Primary Races
Candidates emphasize role in Cyber Ninjas review
Races focus on unfounded election fraud claims
Bloomberg Government subscribers get the stories like this first. Act now and gain unlimited access to everything you need to know. Learn more.
Arizona's unconventional partisan review of the 2020 election has morphed from a state government spectacle into a campaign boost for Republicans vying for attention from former president Donald Trump and his followers.
Candidates in the Aug. 2 primary are reminding voters of their roles in the presidential race recount launched by the state Senate and its now-defunct contractor Cyber Ninjas. They're touting credentials such as helping to fund the examination and working as an attorney for the rookie auditors. One secretary of state hopeful is selling audit-themed T-shirts that start at $35 on his website.
As GOP races across the country focus on Trump's unfounded claims of a stolen election, Arizona candidates have the benefit of tying themselves to a one-of-a-kind exercise watched nationwide and praised by the former president. It's a pitch that may work in a state where political analysts expect robust primary election turnout from those who still dispute the 2020 results.
"The Republican primary voter now is going to be kind of a 'Trumper,'" said Gina Woodall, principal lecturer at Arizona State University's School of Politics and Global Studies.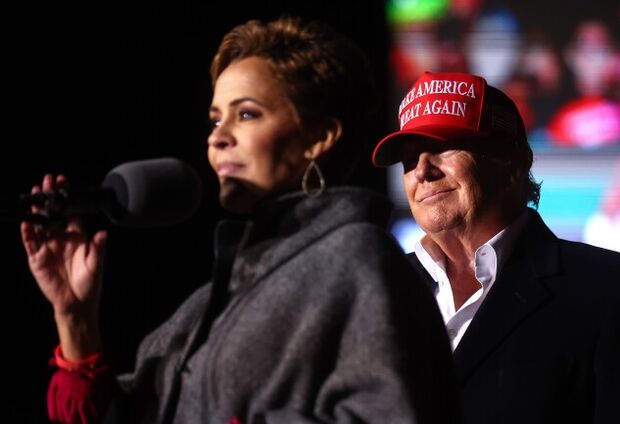 Speaking directly to that base, though, could prove risky in the November general election. About a third of Arizona voters aren't affiliated with a party, and President Joe Biden (D) beat Trump by 10,457 votes in 2020, according to the official canvass.
"These Republicans are going so far to court the most narrow of constituencies," Phoenix-based pollster Paul Bentz said.
Names throughout the primary ballot will be familiar to those who followed Arizona's 2020 election aftermath, which included a Cyber Ninjas-led recount of nearly 2.1 million ballots in Maricopa County.
Republican county leaders and elections officials repeatedly criticized the review—paid for in part by a $150,000 taxpayer-funded contract—as lacking credibility and intended to spread falsehoods. The final report found Biden won the county by 360 more votes than the official results showed but also suggested a host of changes to election procedures and noted unanswered questions about ballot images, cybersecurity, and other issues.
(Sign up for Ballots & Boundaries , a weekly check-in as states change voting laws, litigate redistricting, and consider ballot initiatives.)
"There's still that vagueness and that lack of resolution" that allows a candidate to campaign on confusion and fear, said Emily Ryan, a political consultant with Phoenix-based Copper State Consulting Group.
Trump-endorsed gubernatorial candidate Kari Lake, a former Fox 10 Phoenix news anchor who says the election was stolen, is among those who toured the recount site in Phoenix last year and maintains the audit showed irregularities "on a scope and scale sufficient to have changed the outcome." An attorney who represented Cyber Ninjas, Alexander Kolodin, lists the defense work among his election integrity bona fides in a state House of Representatives race.
Audit Fatigue?
In the secretary of state race, Shawnna Bolick—a state representative who sponsored a failed bill last year to let the Legislature revoke an election certification—notes on her campaign website that she "signed every official letter calling for an election audit." And Jim Lamon, a businessman running for US Senate, promotes the "several hundred thousand dollars" he contributed to the audit, which raised at least $5.7 million in private funding from outside groups.
It remains to be seen if Republican voters have "audit fatigue," Ryan said. The review "feels a little bit like a luxury if you have time to think about it" when issues like the border, inflation, and gas prices will be top of mind, she said.
Some candidates have used their views that the election was stolen to find a following beyond Arizona and are reaping the financial benefits. Individual contributions as small as $1 from people who live all over the country are helping drive the fundraising haul of Trump's pick for secretary of state, state Rep. Mark Finchem, who had raised roughly $940,000 through the end of March, campaign finance reports show.
Finchem, whose website asks supporters to "show their support for forensic audits" by buying T-shirts that say "#ProveIt," has called to decertify Arizona's 2020 election. He joined Lake in April in filing a federal lawsuit in Arizona to ban the use of voting machines.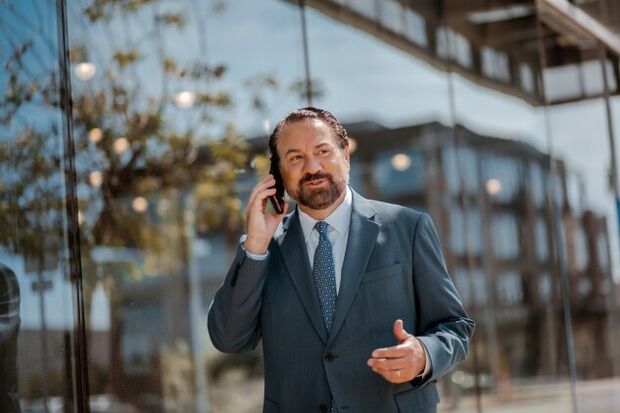 Ken Bennett, the former state senator and secretary of state who served as the Senate's liaison to the audit, has a different pitch to voters. He's telling them that the audit's fundamental finding—that a hand count of millions of ballots and the results certified by Maricopa County only differed by a few hundred votes—proved the county's voting machines worked.
"There are some people in the Republican Party that don't want to hear that," said Bennett, adding that he agreed to be the Senate's "eyes and ears" on the audit but didn't have a supervisory role over Cyber Ninjas or select the firm.
Bennett is running for the seat of retiring Senate President Karen Fann, who authorized the election review, and said election security is one factor driving his candidacy. Bennett's primary opponent, Steve Zipperman, emphasizes that he's the only candidate in that race "who believes that the 2020 Presidential Election was stolen through fraud."
The audit didn't work as Bennett had hoped to convince people the results were accurate, he said. He said he's now asking state lawmakers to pass a bill to post certain voter and ballot information online as a way to make elections "transparent, trackable, and publicly verifiable" and build confidence in the system.
Election Matchups
Other matchups will test whether voters reward Republicans who stood against election fraud claims. Former state Sen. David Farnsworth is running to return to the chamber against House Speaker Rusty Bowers, who decided to enter the state Senate race. Bowers received a John F. Kennedy Profile in Courage Award this year from the John F. Kennedy Presidential Library and Museum for refusing to overturn the 2020 results. Farnsworth was compelled to challenge Bowers because his politics "have shifted so far left," according to Farnsworth's website.
And the election review could be a liability for Attorney General Mark Brnovich, who hopes to secure the nomination for US Senate and faces criticism from both Republicans and Democrats over his handling of the Cyber Ninjas report. Brnovich's campaign notes he supported the audit, enforced the Senate's subpoena for election materials, prosecuted people who voted illegally, and "continues to investigate other leads," spokesperson Joanna De La Cruz said in an email.
Brnovich in April released interim findings on his investigation of the 2020 election in Maricopa County that noted "serious vulnerabilities" but no evidence of widespread fraud. County supervisors and the county recorder rebutted each claim of questionable election procedures and accused Brnovich of campaigning at the expense of honest election workers.
Trump blasted the report as walking the "middle path of non-controversy" and previously called Brnovich "lackluster."
"Sometimes you manage to tick everybody off," Ryan said.
To contact the reporter on this story: Brenna Goth in Phoenix at bgoth@bloomberglaw.com
Stay informed with more news like this – from the largest team of reporters on Capitol Hill – subscribe to Bloomberg Government today. Learn more.