Arizona Says Keep Your Money, Zuckerberg: Ballots & Boundaries

Facebook CEO Mark Zuckerberg and his wife, Priscilla Chan, donated millions to organizations that helped communities pay for equipment, staff, and voter education for the 2020 election.
The $4.7 million that Arizona got turned out to be a one-time opportunity; accepting private election aid is now illegal.
Gov. Doug Ducey (R) said he signed the ban (H.B. 2569) "to avoid any possible allegations of wrongdoing." Secretary of State Katie Hobbs (D) described it on Twitter as a move "to satisfy the conspiracy theorists within his own party."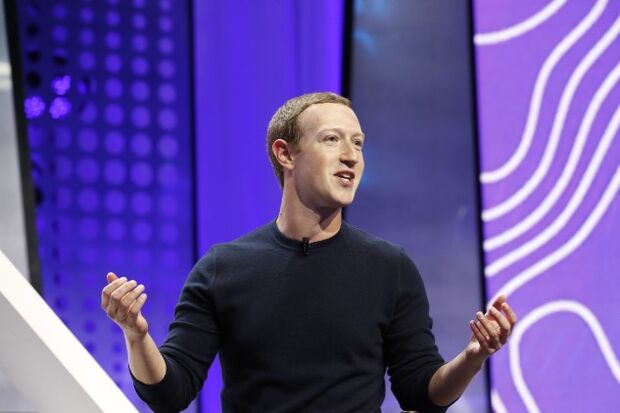 There was way less partisan friction when Kentucky recently changed a voting law to add three more days of early voting (H.B. 574).
Now we're watching for Montana Gov. Greg Gianforte (R) to sign bills seeking to tighten voter identification requirements (S.B. 169) and to let poll watchers keep an eye on ballot drop boxes (S.B. 93).
Also coming soon: a Missouri Senate vote on limiting the absentee ballot window (H.B. 738); and a Texas House vote on whether to create a new crime, making it a felony to send an absentee ballot to a voter who didn't request one (H.B. 6). — Brenna Goth, Alex Ebert, Tripp Baltz, Stephen Joyce, and Paul Stinson
See also: Texas Bill Would Allow Video Surveillance at the Polls
WYOMING: GIVE THIS WORD A TOMBSTONE
Wyoming has a new (not yet 24 hours old) law (H.B. 136) that kills the word "his."
When future voters want to choose a write-in candidate, they'll be instructed to "write the person's name in the blank space provided for that purpose …" — Tripp Baltz
GEORGIA: WHAT A DIFFERENCE ONE SENTENCE MAKES
Georgia's new election law has a redistricting surprise.
Knowing that the Census Bureau is releasing essential information later than usual because of pandemic-related delays, the authors included a sentence that says if Census data isn't published more than 120 days before the nearest municipal election date, local governments don't have to use new district lines until the following election cycle.
Check it out on page 96 of the 98-page legislation (S.B. 202). — Chris Marr
See also:
Apple Film Project 'Emancipation' Leaves Georgia Over Voting Law
Georgia Election Law Furor Energizes Corporate Pushes Elsewhere
SPEAKING OF THE CENSUS DATA …
Some state legislatures don't want to wait and are going to Plan B, using the Census Bureau's American Community Survey, which doesn't attempt to count everyone in the country.
The ACS is a rolling monthly survey, most recently conducted 2015 through 2019. The voting rights group Common Cause says that difference between its data and the results of the 2010 Census varied by double digits — in some instances showing a population increase of as high as 14% and in other places showing a decrease of as much as 11%. It says states that use the survey data should expect to have their methods challenged in court.
The decennial Census provides redistricting data down to the Census block (think a city block), while the smallest parcel for ACS, "block group," includes roughly 600 to 3,000 people. — Alex Ebert
IOWA: SUPREME COURT ON STANDBY
Under the Iowa Constitution, the state Supreme Court has to complete redistricting maps if state legislators don't establish senatorial and representative districts by Sept. 15 in a redistricting year.
The court says it's ready.
In an unsigned statement prompted by "considerable public concern" the court said it will rely on a section of state law authorizing the nonpartisan Legislative Services Agency to draw maps for final approval. The law requires political boundary lines to match existing political subdivisions, create "convenient" contiguous areas "reasonably compact in form," not favor a political party, and minimize "electoral confusion." — Stephen Joyce
NEW MEXICO: A LITTLE MAPMAKING ADVICE
Add New Mexico to the list of states trying for less-partisan redistricting.
Gov. Michelle Lujan Grisham (D) has signed into law a measure (S.B. 304) to create a seven-member redistricting panel, to be appointed by legislative and other leaders. It'll draw maps for the state Legislature to consider during a special session later this year … or not. Lawmakers will have a choice of accepting, tweaking or ignoring those maps. — Brenna Goth
NEW YORK: REDISTRICTING MONEY FINALLY FLOWS
New York's sidelined redistricting commission is finally getting the cash it needs to buy some Census number-crunching technology and pay the staff. The state's $212 billion budget for fiscal 2022 allocates $4 million for redistricting, including $25,000 in salary for each of the 10 commissioners. — Keshia Clukey
Ballots & Boundaries is your weekly check-in on what states are doing to change voting laws and reconfigure political boundaries in once-a-decade redistricting.
To contact the reporters on this story: Alex Ebert in Columbus, Ohio at aebert@bloomberglaw.com; Tripp Baltz in Denver at abaltz@bloomberglaw.com; Brenna Goth in Phoenix at bgoth@bloomberglaw.com; Keshia Clukey in Albany, N.Y. at kclukey@bloomberglaw.com; Stephen Joyce in Chicago at sjoyce@bloomberglaw.com; Chris Marr in Atlanta at cmarr@bloomberglaw.com; Paul Stinson in Austin, Texas at pstinson@bloomberglaw.com
To contact the editors responsible for this story: Tina May at tmay@bloomberglaw.com; Katherine Rizzo at krizzo@bgov.com