Are You Real? U.S. Hunts Fakers Among 10,000 Commenters on Rules
Verification survey to go to sample of public who sent comment
Agency trying to determine authenticity of senders' names
If you sent a public comment about a regulation to a federal agency between 2013 and 2017, the Government Accountability Office may soon have a question for you: did you really send that comment?
The GAO said in a June 20 statement it was sending out an email survey to more than 10,000 people believed to have submitted public comments electronically in that time frame after Congress asked the agency to examine whether comments came from the people whose names were associated with them.
The survey is part of an expanded investigation into charges of fake public comments being generated to influence regulatory agencies as they draft federal rules. The GAO said in August 2018 it had started an estimated year-long investigation into fraudulent comment identities, but it now expects to submit its findings in a report to Congress in the summer of 2020.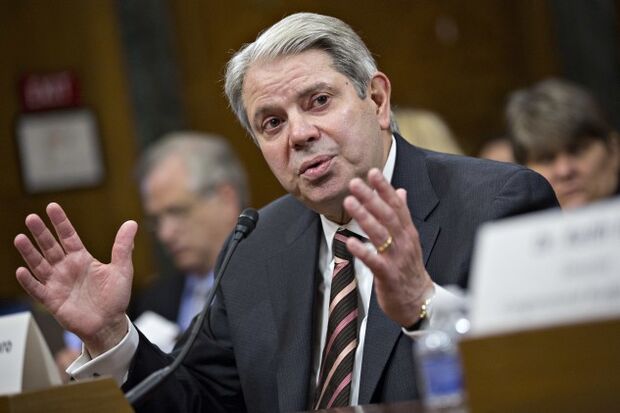 The extent of the problem remains to be determined. In a 2017 net neutrality proceeding at the Federal Communications Commission, the New York attorney general said his office found "tens of thousands of New Yorkers may have had their identities misused." But administration and agency officials have said they haven't seen a widespread misuse of names.
Comments Not Votes
While agencies take any fraud seriously, public comments aren't the equivalent of votes for a rule, so the effect of comments with false identities on a regulation is minimal. Still, Democratic lawmakers say any use of false identities can taint the integrity of rulemaking.
The survey was sent to email addresses randomly selected from a list of public comments that were submitted to federal agencies that accepted comments from 2013 through 2017, the GAO said. Participation is voluntary, and the agency said its report wouldn't include any personally identifiable information provided in response to the survey.
"Their answers will help form the basis for a GAO report to Congress in 2020 on the public comment process," said Gene Dodaro, comptroller general of the U.S. and head of the GAO. "The information being gathered has the potential to improve how federal rules are developed."
To contact the reporter on this story: Cheryl Bolen in Washington at cbolen@bgov.com
To contact the editors responsible for this story: Paul Hendrie at phendrie@bgov.com; Jonathan Nicholson at jnicholson@bgov.com; Robin Meszoly at rmeszoly@bgov.com