An End to the $1 Trillion War in Afghanistan May Be on Horizon
Donald Trump and Joe Biden both want to reduce troops
Significant cuts would be success after sustained presence
Bloomberg Government subscribers get the stories like this first. Act now and gain unlimited access to everything you need to know. Learn more.
America's large military presence in Afghanistan may be finally coming to an end after almost 20 years at war.
Decisions on when and how the U.S. will significantly reduce its presence will play out early next year, national security analysts say. Almost 800,000 U.S. troops have been deployed to Afghanistan over the last two decades, and more than 2,400 died fighting a war widely ignored by the American public.
Washington laid out the conditions for an exit in a February agreement with the Taliban. That agreement said all U.S. troops would be out in 18 months if the Taliban honored a commitment to fight terrorist groups, particularly Islamic State, and not to attack international forces.
"We are likely to see the two alternatives that the U.S. is choosing between are: either a major reduction in the context of peace talks, or a major reduction without regard to what follows in its wake," Johnny Walsh, a senior expert on Afghanistan at the United States Institute of Peace, said in an interview. "I do not think there is a world where we spend many more years robustly engaged in Afghanistan."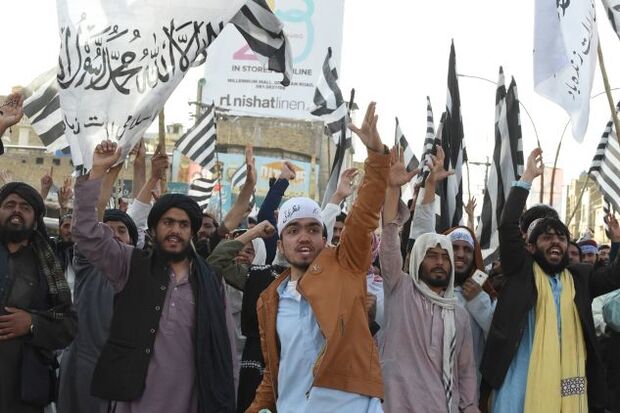 Ending the roughly $1 trillion, two-decade war would be significant after the U.S. troop presence in Afghanistan has been particularly durable: Presidents Barack Obama and Donald Trump both pledged to end the conflict and, so far, failed.
Biden's Stance
President-elect Joe Biden said he would maintain a small troop presence of about 2,000 in Afghanistan, likely special operations forces focused on counter-terrorism missions. As vice president in 2009, Biden unsuccessfully resisted military leaders' push to deploy tens of thousands of U.S. troops to Afghanistan. That meant in 2010, there were about 100,000 U.S. troops in that country.
"Biden will end the forever wars in Afghanistan and the Middle East, which have cost us untold blood and treasure," according to his campaign website. "As he has long argued, Biden will bring the vast majority of our troops home from Afghanistan and narrowly focus our mission on Al-Qaeda and ISIS."
Trump, meanwhile, has laid the groundwork for an exit strategy as his and Biden's views intersect on Afghanistan. He called for an end to the "era of endless wars," pushed for a drastic reduction to about 4,500 troops by the end of this month and has suggested all troops could come home by the end of the year. His national security adviser, Robert O'Brien, however, insisted that there will still be 2,500 Americans there come January 2021.
Attacks
"We are effectively leaving," said Anthony Cordesman, the Arleigh A. Burke Chair in Strategy at the Center for Strategic and International Studies. "If it's down to figures I've seen like 2,000 to 2,500 by this spring, it won't matter because they're so small that you can't sustain a meaningful combat support role."
Daily enemy-initiated attacks in Afghanistan were 50% higher from July to September compared with the previous quarter, according to the latest report by the Office of the Special Inspector General for Afghanistan Reconstruction.
Attacks over the three-month period were also characterized as "above seasonal norms" by U.S. military leaders in Afghanistan. There were 2,561 civilian casualties, including 876 deaths and 1,685 injuries, during the period — 43% more than the previous quarter, though 36% less than the same period in 2019.
Counterterrorism
"There is a good chance that you can go down pretty low, perhaps to the low four-digits or high three-digits, and still be able to do some counterterrorism and to prevent the Taliban from comprehensively winning the war," Walsh said.
But there is a cost of every troop reduction, Walsh said. At some point the U.S. will lose the ability to rescue provincial capitals or help major operations. "Smaller troop numbers mean counterterrorism would be less effective, with fewer capabilities, and you can train fewer Afghan security forces," he said.
Regardless of intent, there will be some "challenging first six months to a year for the Biden administration" because a potentially Republican-led Senate would make it hard for Biden to pursue his foreign policy agenda, Loren DeJonge Schulman an adjunct senior fellow at the Center for a New American Security (CNAS), said during an event to address the national security future under a Biden administration.
Restrictions
Congress is already setting some restrictions for troop reductions in Afghanistan. The House defense authorization bill for fiscal 2021 (H.R. 6395) calls for the administration to submit interagency reports and certifications before drawdowns below troop levels of 8,000 and 4,000. The secretary of defense may waive the reporting requirement if it is vital to U.S. national security interests or necessary because of an imminent and extraordinary threat to military service personnel.
The Senate defense policy bill (S. 4049) warns that a "precipitous" withdrawal of troops "without effective, countervailing efforts to secure gains in Afghanistan may allow violent extremist groups to regenerate, threatening the security of the Afghan people and creating a security vacuum that could destabilize the region and provide ample safe haven for extremist groups seeking to conduct external attacks."
Congress hasn't finished a compromise version of the annual defense policy legislation, but leaders expect to vote on the final version in early December.
Failed Attempts
President Barack Obama, who pledged to end the conflict, announced three troop surges in 2009 including an additional 30,000 personnel in December that brought the total to its high point of 100,000, according to the Congressional Research Service.
Obama said he would begin withdrawing those forces by 2011. He later decided to keep 9,800 troops in the country in 2015, reversing a vow to reduce the number to 1,000, the CRS reported. By the time Obama left office, about 8,400 troops were still deployed.
Trump was a long-time critic of the conflict before being elected in 2016. But in his first year he announced a new Afghanistan strategy that re-emphasized the U.S. commitment and provided no firm timeline for a withdrawal.
"My original instinct was to pull out — and, historically, I like following my instincts. But all my life I've heard that decisions are much different when you sit behind the desk in the Oval Office," Trump said in an address on the strategy in August 2017.
4,500 Troops
The Pentagon is on track to have 4,500 troops in Afghanistan by the end of November, Pentagon spokesman Maj. Rob Lodewick said in an emailed statement.
But Lodewick said the military wouldn't speculate on future troop numbers or timelines, including Trump's tweet saying troops could leave by Christmas, because any additional drawdown will be based on conditions in the country.
"The Department of Defense continues prudent planning to achieve the commander-in-chief's intent of ending the war in a responsible manner that protects our forces, aligns with our coalition partners and secures U.S. interests," Lodewick wrote. "The biggest condition currently impacting the peace process is the level of violence perpetuated by the Taliban."
The U.S.-Taliban agreement signed in February stipulates that the full withdrawal of U.S. forces in May 2021 is dependent on reduced violence. Gen. Scott Miller, the top commander in Afghanistan, recently warned that Taliban attacks could derail the peace talks.
"This is not a blind or blanket commitment and remains contingent upon the Taliban upholding their own commitments to the agreement," Lodewick wrote.
$1 Trillion War
The U.S. spends "$5 billion a year just to keep civil society functioning," in Afghanistan, said Jason Dempsey, an adjunct senior fellow at CNAS. "We do need a reset. We've gone four years with no real strategy at all."
Congress appropriated about $978 billion, or an average of $49 billion annually, for the war in Afghanistan from fiscal 2001 though fiscal 2020, Brown University tallies of war costs have found.
Historically, troop levels in Afghanistan and the contracting dollars spent to support them are highly correlated, a BGOV analysis shows.
Each U.S. soldier, sailor, airman and Marine in Afghanistan generates about $184,000 in annual defense contract costs, principally for a variety of support services, according to the analysis. Any drop in contract spending is likely to lag behind the fall in troop numbers by several months. Some of the decline may be offset by increased spending to support Afghan forces as they adapt to fighting with less U.S. involvement.
To contact the reporters on this story: Roxana Tiron in Washington at rtiron@bgov.com; Travis J. Tritten at ttritten@bgov.com
To contact the editor responsible for this story: Robin Meszoly at rmeszoly@bgov.com
Stay informed with more news like this – from the largest team of reporters on Capitol Hill – subscribe to Bloomberg Government today. Learn more.