Amazon Battles Retailers Over Effort to Combat Counterfeit Goods
Internet companies cite safety, privacy concerns
Retailers pushing the bipartisan effort on the Hill
Bloomberg Government subscribers get the stories like this first. Act now and gain unlimited access to everything you need to know. Learn more.
A proposal to curtail counterfeit and stolen goods being sold on the web provoked a pitched battle on Capitol Hill, with manufacturers and brick-and-mortar retailers squaring off with marketplaces such as Amazon.com Inc., Etsy Inc., and eBay Inc..
The high-powered lobbying fight is over a measure (S. 936) that would require third-party marketplaces — internet platforms that connect sellers to buyers — to verify the identity and provide transparency about high-volume sellers. They're defined as those who sell more than 200 new items in a year, earning them a total of $5,000 or more.
The legislation, co-sponsored by Sens. Dick Durbin (D-Ill.) and Bill Cassidy (R-La.), would require web-based marketplaces to collect information from sellers, including their government ID, bank information, and contact information, and compel the disclosure of certain information for buyers. A number of states have moved to enact similar pieces of legislation, including Arkansas, where Walmart Inc. is headquartered.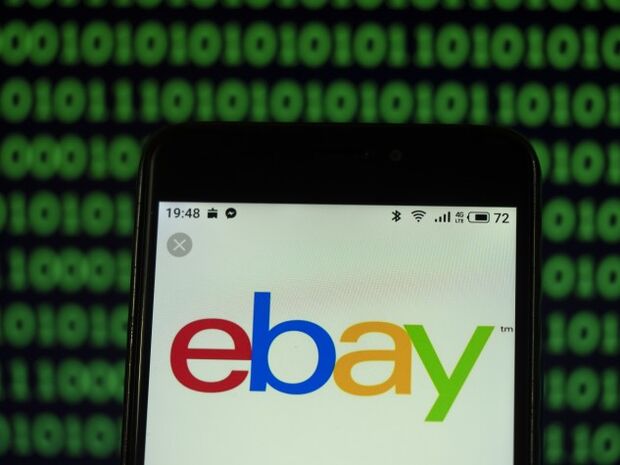 Large retailers and manufacturers view the legislation as a leveling of the playing field, providing transparency about where goods are coming from and a remedy to report counterfeit or stolen goods. The internet companies argue that the legislation imposes burdensome and unreasonable requirements and takes the wrong approach.
Ramping Up
With the profitability of internet companies and retailers at stake, both sides have marshaled their considerable advocacy resources and formed coalitions to push for and against the bill.
"This legislation favors large brick-and-mortar retailers, at the expense of small businesses that sell online, while doing nothing to prevent fraud and abuse or hold bad actors accountable," said Brian Huseman, vice president of public policy at Amazon in a blog posted Wednesday following questions from Bloomberg Government.
The level of advocacy activity has ramped up since last Congress due to an increased legislative momentum on the measure, said Meredith Simpson, vice president of federal government affairs at the Personal Care Products Council, an industry group whose members include Colgate-Palmolive Co. and Lululemon Athletica Inc.
Proponents hope it can be tucked into a legislative package seeking to make the U.S. competitive with China, as a majority of counterfeits come from overseas.
"Especially during the pandemic, more consumers are relying on online shopping," Simpson said. "There's been an escalation of counterfeits during all this, so I do think that there's more interest here in addressing this problem."
A Department of Homeland Security report last year pegged the worldwide value of counterfeit and stolen goods at more than $500 billion. Reports of organized retail theft have continued to increase, according to the National Retail Federation, costing retailers billions of dollars.
Battling Coalitions
The measure is being pushed by a Retail Industry Leaders Association-led group called the Buy Safe America Coalition, which has 41 members including the Personal Care Products Council, CVS Health Corp., the Alliance for Automobile Innovation, tech giant HP Inc., the Power Tool Institute, and 3M Co., the maker of N95 masks, which have been the target of counterfeiters online.
"It is time to put in place commonsense protections, so consumers have transparency into this opaque process and shine a bright light on the criminals that are hiding behind the anonymity of the Internet." said Michael Hanson, a senior executive vice president of public affairs at RILA and spokesman for Buy Safe America Coalition.
On the other side are two newly formed coalitions that argue the verification requirements are overly burdensome and could present safety and privacy issues for smaller sellers.
The Protect America's Small Sellers Coalition, comprised of Etsy Inc., eBay Inc., Poshmark Inc., Mercari Inc., and OfferUp, Inc., says the threshold for being a high-volume seller is too low. It only takes selling four items a week to potentially trigger the threshold for verification and disclosure, said Jeffrey Zubricki, head of U.S. government relations at Etsy.
Durbin's office has offered to negotiate with companies, but aides to the senator said they haven't received any data from the coalition regarding the threshold they want. Coalition officials said they want a higher threshold than what was in the legislation.
A newer group, the Makers and Merchants Coalition, led by the Internet Association, is pivoting to federal advocacy on the issue after initially focusing on the state level. Alexis Marvel, a spokeswoman for the coalition, said lawmakers "increasingly understand the legislation's pitfalls."
"Rather than placing arbitrary regulations on online sellers," she said, "it would be far more effective to create a criminal task force targeting those responsible for the theft and sale of stolen goods."
Privacy Concerns
Others cite privacy concerns for sellers who don't have a separate business address or telephone number, but if a seller triggers the threshold for being "high volume" they still must disclose their full name, country, and state. Zubricki, the head of U.S. government relations at Etsy, said it could be enough to locate a person, potentially creating a safety concern. He said a vast majority of Etsy sellers are women.
Sellers must submit their sensitive information within two-days of reaching the high-volume seller threshold or risk having their shop shut down, a requirement the Makers and Merchants Coalition argues is too onerous.
"The proponents have not explained why the default disclosure of seller's sensitive information will help fight organized retail crime. The reality is it won't," Marvel said.
Both marketplace coalitions say a provision in the bill that would require a government-issued ID could shut out some small sellers who have trouble accessing such identification
Hanson, of the Buy Safe America Coalition, said that there's been "misinformation" surrounding the bill, calling the allegations against retailers a "smoke screen designed to protect illegitimate sellers not small businesses."
To contact the reporter on this story: Megan R. Wilson in Washington at mwilson@bgov.com
To contact the editors responsible for this story: Bennett Roth at broth@bgov.com; Kyle Trygstad at ktrygstad@bgov.com
Stay informed with more news like this – from the largest team of reporters on Capitol Hill – subscribe to Bloomberg Government today. Learn more.