Amash Retirement Opens Michigan Seat Democrats Plan to Target
Bloomberg Government subscribers get the stories like this first. Act now and gain unlimited access to everything you need to know. Learn more.
Rep. Justin Amash's decision not to run as a third-party candidate for his seat in November may have provided an opening for Democrats, as an increasingly negative Republican primary fight comes to a close.
Democrats say Amash's July 17 announcement that the Republican-turned-Libertarian won't seek re-election makes the race a clearer contrast for voters and, along with the district's shifting suburban vote, will help the party pick up a seat in the Grand Rapids area for the first time since 1976.
Some Democrats said they hoped a three-way race would have splintered the GOP vote, but others said Amash, who voted for Trump's impeachment, would have pulled votes away from both major party candidates. With Amash out of the picture, private Democratic polling shows their nominee, immigration attorney Hillary Scholten, in a close race with either of the Republican front-runners, Army veteran Peter Meijer and state Rep. Lynn Afendoulis.
Michigan Democratic Party Chair Lavora Barnes said not having to run against Amash makes a "huge difference" for Scholten.
"It was already a race we were watching, because we believe there's been so much change in that part of the state," Barnes said. "Even more so, now that Amash is not in the race, it becomes a district we care about and we'll watch."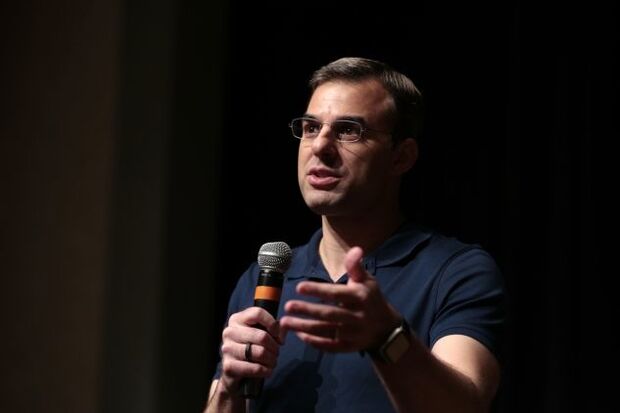 A Scholten campaign internal poll conducted in June showed her leading Meijer by 1 percentage point and tied with Afendoulis.
Democrats have made gains in the district in recent years. The Democratic nominee for the House seat in 2018 received 43% of the vote, while the 2016 candidate received 38%. Gov. Gretchen Whitmer (D) also improved upon the party's past performance in the district, receiving 49% in 2018 compared to the 2014 candidate's 40%.
DCCC regional spokeswoman Courtney Rice said the district's shifting suburban landscape makes it a "prime pickup opportunity" for Democrats.
Read More: Trump Polling Slump Fuels Democratic Hopes of Expanding Majority
'Liberal Lynn' and 'Another Whitmer'
Without a primary to contend with, Scholten ended the pre-primary fundraising period on July 15 with $572,000 on hand, more than Meijer's $406,000 and Afendoulis' $141,000. Meijer and Afendoulis have both loaned their own campaigns hundreds of thousands of dollars. They face off with a few other Republicans for the nomination on Aug. 4.
Meijer has released two ads this month against Afendoulis, one attacking her vote in the legislature to raise taxes and another saying "you can't trust liberal Lynn Afendoulis." Afendoulis launched an ad last week calling Meijer "another Whitmer."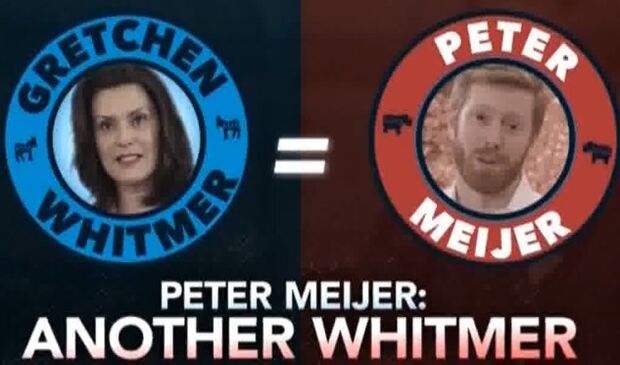 Meijer boasts national party endorsements, including from House Minority Leader Kevin McCarthy(R-Calif.) and House Republican Whip Steve Scalise (R-La.), while Afendoulis has raked in local endorsements. She has backing from 36 state representatives, the Michigan Republican Assembly, and Michigan Trump Republicans.
Meijer was included on the second level of the National Republican Congressional Committee's Young Guns candidate program, and has name recognition from his family's supermarket chain, Meijer, which is headquartered in Grand Rapids.
"The Democrat has gotten a really lucky draw. Their opponents were all out and done by February," Meijer spokesman Noah Sadlier said. "We are focused right now on winning the Republican primary."
Don Goris, a Michigan GOP consultant, said the contested primary won't hurt the winner in November, adding that the district is still solidly Republican. He said though Amash would have pulled voters from both sides, his exit makes the seat less likely to flip.
While Grand Rapids has changed demographically in recent years, Goris said the northern and southern suburbs haven't shifted. President Donald Trump won the district overall with 52%, down one percentage point from Mitt Romney in 2012.
"I still consider it to be a fairly solid Republican seat," Goris said. "I know the general will be challenging, but at the end of the day I do not see this district flipping."
To contact the reporter on this story: Samantha Handler in Washington at shandler@bloombergindustry.com
To contact the editors responsible for this story: Kyle Trygstad at ktrygstad@bgov.com; Bennett Roth at broth@bgov.com
Stay informed with more news like this – from the largest team of reporters on Capitol Hill – subscribe to Bloomberg Government today. Learn more.