Alabama Senate GOP Primary Draws Unprecedented Outside Spending
GOP primary will likely decide next senator in deep red state
Britt, Brooks, and Durant vying to replace Sen. Richard Shelby
Next week's three-way race for the Republican Senate nomination in Alabama has drawn more than $20 million in super PAC spending, as candidates vie for a nomination that will almost certainly lead to a Senate seat.
The retirement of Richard Shelby, the top Republican on the Senate Appropriations Committee, set off a crowded May 24 contest for the safe GOP seat. It's led by Shelby's former chief of staff Katie Britt and includes Rep. Mo Brooks and Mike Durant, a businessman and former Army helicopter pilot involved in the 1993 "Black Hawk Down" incident in Somalia.
The race in this red state won't affect the battle for the Senate majority, but the winner will help shape the Republican conference and could see little competition for the seat as long as they hold it.
"Each Senate race is now a national race. And the stakes are high," said Shelby, who rarely faced a serious challenge since his first Senate election 36 years ago.
The $20 million in outside spending and $15 million in candidate expenditures reported to the Federal Election Commission through May 4 have made this year's Senate GOP primary the most expensive in Alabama's history.
It outpaced nearly $18 million overall spent in the 2017 special election primary between Roy Moore, a former state supreme court justice, and Luther Strange, who'd been appointed to fill the Senate seat vacated when Jeff Sessions became US attorney general. Strange and his allies outspent Moore by nearly 7 to 1, but Strange lost the race, paving the way for Doug Jones (D) to beat the controversial Moore in a general election.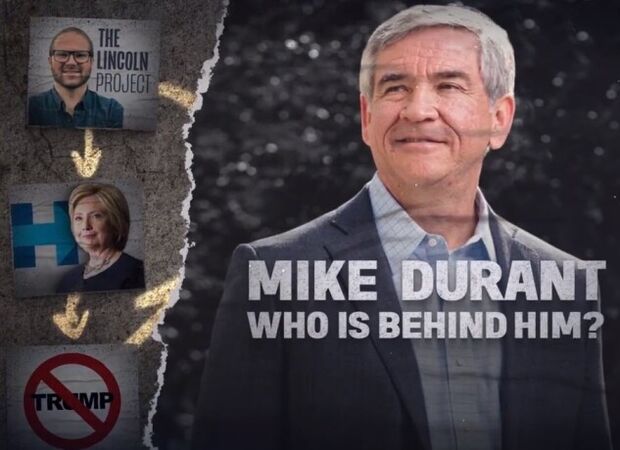 Fluid Polling
The fluctuations in standings in this year's primary have often tracked the release of ads that either supported a candidate or took aim at an opponent. About a half-dozen super PACs, which can collect unlimited amounts often funneled through groups that don't disclose the original donors, sponsored most of the ads.
"Polling is very fluid" due to the large number of negative ads airing in a state with relatively inexpensive media markets, said Steve Flowers, a former Alabama lawmaker and longtime political commentator. Alabama TV viewers are seeing them "every five minutes."
Britt and Durant initially gained ground after Brooks lost former President Donald Trump's endorsement in March. But the congressman "clawed back into the race," according to Flowers, after the airing of ads targeting Britt. The spots sponsored by Brooks' ally, the conservative Club for Growth's super PAC, attacked Britt's lobbying work for a gas tax or tried to link her to liberal causes.
Durant's stock rose in April after ads aired highlighting his signature military experience, the "Black Hawk Down incident," in which his helicopter was shot down and he was captured.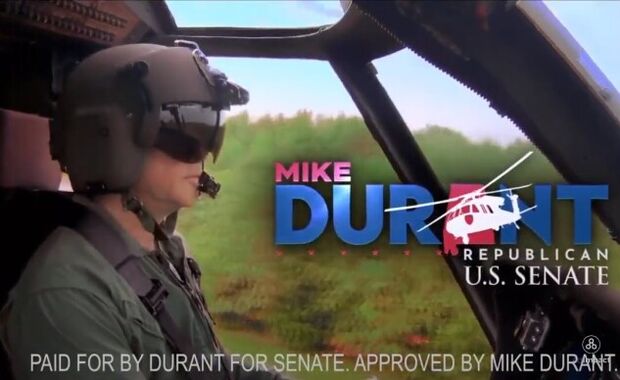 He then faced criticism from a super PAC backing Britt that said his support came from "Never Trumpers." His critics noted that a super PAC backing Durant, Alabama Patriots PAC, received money from America's Promise, a PAC funded by moderate donors.
Angi Horn, a Republican consultant in Montgomery who's advising pro-Britt super PACs, said the TV ads those groups are airing are effective because of the focus on issues Alabama voters care about, including gun rights and immigration. "That's a delineation making a huge impact on the race," Horn said, pointing particularly to ads critical of Durant that include a video of him talking about "disarming citizens."
Britt campaign spokesman Sean Ross said 85% of her campaign money came from Alabamians, while her opponents "have benefited from out-of-state money and PACs because they lack support here at home."
Brooks campaign spokesman Will Hampson said Brooks "has a proven conservative record voters can verify and count on, and is being funded by conservatives." He said Britt was receiving millions of dollars from supporters of Senate Minority Leader Mitch McConnell (R-Ky.), whom Brooks has criticized. While the main super PAC allied with McConnell hasn't spent in the race, the minority leader is close with Shelby, who's actively helping Britt.
A spokesman for Durant's campaign didn't respond to requests for comment. Durant, a New Hampshire native who founded a defense contracting firm, has kept a low profile relying largely on ads emphasizing his military experience.
The anti-Durant ads were sponsored by a super PAC called Alabama RINO PAC, which has been funded exclusively by the pro-Britt super PAC Alabama Christian Conservatives. Shelby's leadership PAC, Defend America, gave $2.5 million to the pro-Britt PAC in early May, according to a pre-primary disclosure report filed with the FEC on May 12.
'Not Going Away'
The top two finishers in the primary will compete in a June 21 runoff if no candidate receives a majority of the vote.
Marissa Grayson, a political science professor at Samford University in Birmingham, said the super PAC ad spending has had a major affect on the Senate race, especially for Britt and Durant, who were largely unknown to voters before the primary.
"Given we are almost certainly going to see a runoff and the candidates have super PACs willing to spend millions," she said, "the ads are not going away any time soon."
Nancy Ognanovich in Washington also contributed to this story.
To contact the reporter on this story: Kenneth P. Doyle in Washington at kdoyle@bgov.com
To contact the editors responsible for this story: Bennett Roth at broth@bgov.com; Kyle Trygstad at ktrygstad@bloombergindustry.com