Air Force to Consolidate Intelligence Contracts for Air, Space
Bloomberg Government subscribers get the stories like this first. Act now and gain unlimited access to everything you need to grow your opportunities. Learn more.
The U.S. Air Force is conducting market research to potentially consolidate services from as many as two dozen intelligence analysis contracts into a single vehicle, according to a request for information released on May 29.
The proposed program, known as NOVASTAR, will support the National Air and Space Intelligence Center (NASIC) in its mission to "discover and characterize air, space, missile, forces, and cyber threats to enable full-spectrum multi-domain operations, drive weapon system acquisition, and inform national defense policy," according to an attached sources-sought notice.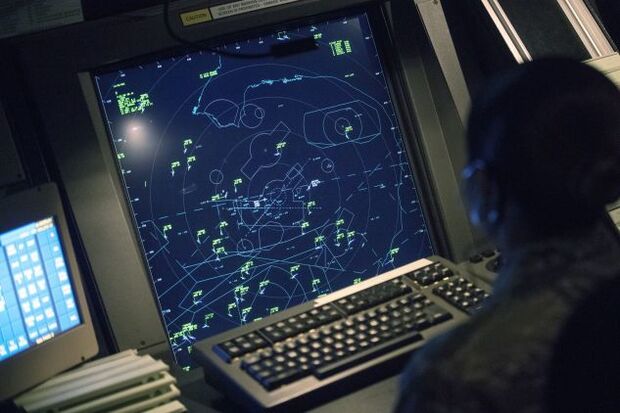 The proposed contract would deliver "research, development, and sustainment of new and existing hardware, systems, and software capabilities enabling scientific and technical intelligence production" for the Air Force and broader intelligence community. The majority of the work will take place at Wright-Patterson Air Force Base in Dayton, Ohio, where NASIC is located.
These services are spread across 25 separate contracts, which have collectively generated $1.2 billion to date. This includes ten contracts under the Air Force's Megastar Blanket Purchase Agreement (BPA), awarded in September 2019, that have yet to report any spending obligations. The potential size and scope of NOVASTAR should make it an attractive opportunity for vendors in the defense and intelligence sector.
To date, Northrop Grumman has received the largest share of these obligations: $303 million, or about one-quarter of the $1.2 billion total since fiscal 2015. Other top recipients include Altamira Technologies Corp. ($294 million), Integrity Applications Inc. ($189 million), and Radiance Technologies Inc. ($178 million).
Responses to the RFI should describe the vendor's capabilities with respect to a wide range of intelligence gathering methods, including geospatial images, sensors, signals intelligence, open source information, and intelligence gathered by human sources. Offerors must have the ability to obtain Top Secret-level security clearances for both personnel and facilities.
Bidders must be capable of conforming to NASIC's proposed approach to software development and delivery, which will rely on DevOps methodology to "achieve results through automation, continuous capability enhancements and robust feedback loops," according to the NOVASTAR performance work statement.
The acquisition should entail a significant role for small businesses. NASIC is considering either a small-business set aside for this acquisition "if there is sufficient demonstrated interested and capability" or awarding multiple indefinite-delivery/indefinite-quantity (IDIQ) contracts to both large and small businesses. If the contract is awarded as a multiple-award IDIQ, all contracts awarded to large businesses will require that at least 40% of the contract value flows to small-business subcontractors.
The deadline to respond to the NOVASTAR RFI is June 30.
To contact the analyst: Chris Cornillie in Washington at ccornillie@bgov.com
To contact the editor responsible: Daniel Snyder at dsnyder@bgov.com
Stay informed with more news like this – the intel you need to win new federal business – subscribe to Bloomberg Government today. Learn more.