Air Force Launches $4.5 Billion 'Black Ops' Security Contract
The U.S. Air Force is seeking an industry partner to provide physical security and cybersecurity services to safeguard its most sensitive information, according to a draft request for proposal released May 29.
The contract will support the Air Force's Special Access Programs, or SAPs, the highest echelon of the department's top-secret programs. SAP Security Support Services, or SAP SSS, has an estimated total ceiling value of $4.5 billion, and may entail hiring 1,000 or more full-time equivalent employees, according to the solicitation.
The Pentagon's most secretive operations, SAPs were formerly referred to as "black programs." They can take the form of sensitive acquisition programs, such as Lockheed Martin Corp.'s Skunk Works advanced development programs, or to clandestine military or intelligence operations. Their highly classified status means that few within the Pentagon are aware of their existence and references to them in public government documents are typically redacted.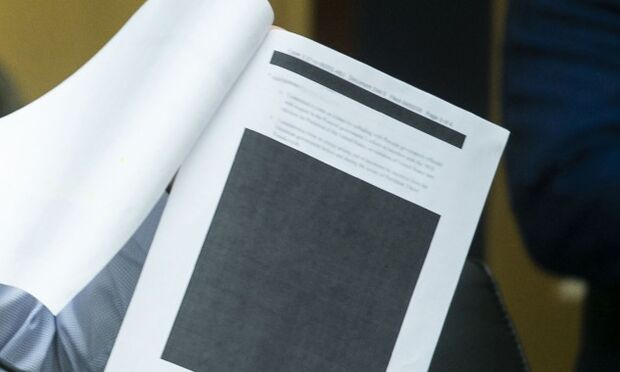 Minimum requirements for any contractor working on the SAP SSS program include an active TS/SCI clearance and additional screening protocols, such as a polygraph examination. Interested contractors must also possess a certified Air Force SAP Facility, or SAPF, a subset of Special Compartmented Information Facilities, or SCIFs, that are subject to even stricter security requirements. For these reasons, the field of potential competitors will likely be narrow.
The winning contractor will be responsible for filling a full suite of physical security and cybersecurity roles and responsibilities, including:
Helping implement comprehensive security protocols to protect advanced technology programs throughout their life cycles;
Providing multidisciplinary security support for day-to-day SAP activities and facilities;
Providing communications security and logistics support for SAP activities and facilities;
Training government employees and other contractors on SAP security protocols and ensuring that protocols are followed;
Performing counterintelligence analysis, training, and investigations;
Providing professional and IT support services for SAP program directors;
Performing information assurance and security engineering services;
Serving as the SAP's principal technical adviser on cybersecurity issues; and
Performing information security operations functions, such as network monitoring and incident detection, response and remediation.
Given the scope of the roles and responsibilities and the sensitive nature of the work, the Air Force anticipates that the annual value of SAP SSS will be about $450 million per year over 10 years. Each task order attached to SAP SSS is expected to exceed $200 million and each is expected to require at least 200 full-time employees, according to the solicitation.
SAP SSS represents a follow-on to a previous security support services contract held by ManTech International Corp., which has generated $695 million to date. However, details about that contract are classified and not reported publicly.
To inform prospective partners about the Air Force's needs and answer any questions about the draft RFP, officials will host an industry day in the Washington, D.C., area June 24-26. Interested parties must register for the event by June 11. The deadline for submitting comments on the draft RFP is June 12.
The Air Force plans to release a final request for proposals on Aug. 8, 2019, with responses due Oct. 4. Officials expect to announce an award by December 2020, according to the solicitation. Work is expected to begin by March 2021.
Chris Cornillie is a federal market analyst with Bloomberg Government.
To contact the analyst: Chris Cornillie in Washington at ccornillie@bgov.com
To contact the editors responsible for this story: Daniel Snyder at dsnyder@bgov.com; Jodie Morris at jmorris@bgov.com