Agriculture Lobby Girds for Chaos in Pivotal Year: Farm Briefing
Bloomberg Government subscribers get the stories like this first. Act now and gain unlimited access to everything you need to know. Learn more.

Greetings from San Juan, Puerto Rico, where the largest US farm lobbying group is hosting its annual summit. I'm Maeve Sheehey, Bloomberg Government's reporter on all things agriculture.
I'll be hitting your inbox this week with news from the American Farm Bureau Federation's convention. Here's why you should care about this event:
2023 is a hugely pivotal year for agriculture policy, with the farm bill coming up and a brand-new Congress gavelling in.
When it comes to farm law, the Farm Bureau — which tends to lean conservative and will be voting on its official farm bill priorities this week — has a ton of pull.
Agriculture varies a lot based on where you live, and we'll be hearing from farmers all over the country.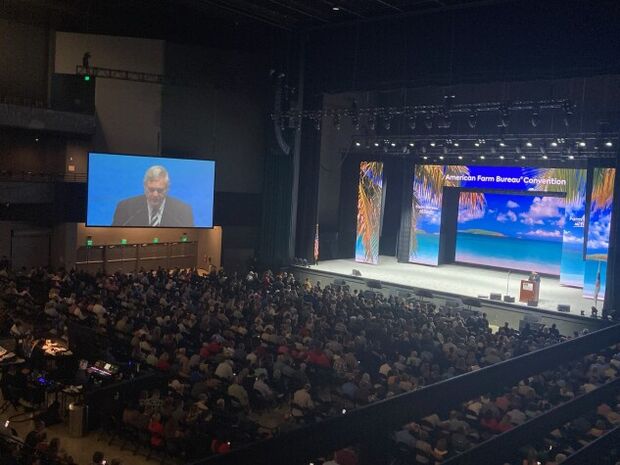 Credit: Maeve Sheehey/Bloomberg Government
The Farm Bureau got a visit from Agriculture Secretary Tom Vilsack today. His speech focused on an increase in grants for fertilizer production in response to Russia's invasion of Ukraine and the resulting squeeze on the market. Vilsack is going to the municipality of Jayuya in the center of the island later to talk about climate-smart agriculture and disaster relief. Tune in tomorrow for more on that.
Now let's turn to the farm bill, which gets reauthorized every five years, if all goes according to plan.
That's a big if.
Farmers to Congress: Just Do It
A divided Congress, agriculture committees behind on their hearings, and the past week's GOP chaos point to a less-than-ideal landscape for getting legislation through.
"Legislating is hard," Sam Kieffer, the Farm Bureau's vice president of public policy, said during a press conference yesterday. "That's nothing new."
What did Keiffer learn from days of nonstop voting and general pandemonium on Capitol Hill? "I have no desire to be speaker of the House," he mused. Still, the Farm Bureau is set on convincing lawmakers not to kick this legislation into 2024 — or even later.
The incoming House Agriculture Committee chairman shares that goal. Letting the farm bill expire, which would trigger a return to Dust Bowl-era policies, is a nonstarter for pretty much everyone. If the 2023 bill doesn't get done in time, Congress will need to pass an extension.
"I'm not a real fan of extensions; If we have to do one, we will, but extensions miss the opportunity to make known and needed improvements," Rep. GT Thompson (R-Pa.) told me in a hallway interview last week. Thompson also said he's bummed he can't be in San Juan instead of D.C.; can't say I blame him.
Thompson will be dealing with a Freedom Caucus that's already declared its intent to use the farm bill as leverage. Having gained a few coveted House Rules seats in exchange for allowing Rep. Kevin McCarthy as speaker, those far-right legislators have more power than ever. Complicating matters further is the news that Debbie Stabenow (D-Mich.), the chair of the Senate's agriculture panel, won't run for reelection in 2024.
"Not running could make a big difference" if congressional clashes push the farm bill past 2024, D.C.-based agriculture policy consultant Ferd Hoefner told me. That's a possibility most lawmakers don't even want to entertain right now.
Catch up on Congress' farm bill status here:
Food, Farms, and… Forever Chemicals?
Nutrition programs, namely SNAP — formerly known as food stamps — make up the lion's share of farm bill spending. Many Republicans would love to see that share go down. But the farm lobby wants nutrition and farm policy to remain tied together, which makes both pieces easier to pass.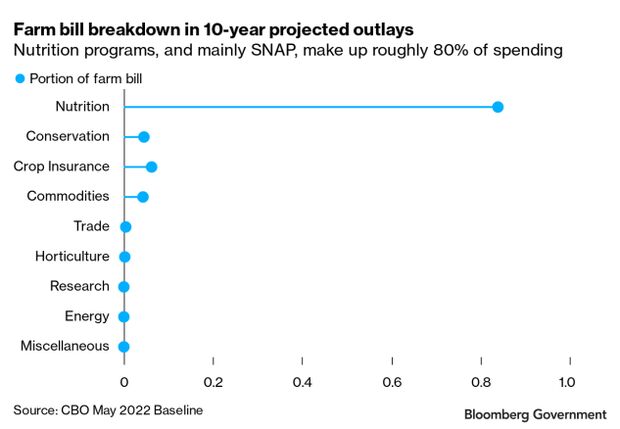 One big topic you might not be thinking about in farm policy is PFAS, or per- and polyfluoroalkyl substances. These chemicals for decades have been used in manufacturing products like nonstick pans and firefighting foam, and more recently have been linked with a number of health risks.
Farmers want you to know that they didn't start the PFAS issues. However, these "forever chemicals," which don't break down over time, have cropped up at some of the highest rates on farmland. This is partly due to the long-government-sanctioned process of spreading sludge, or "biosolids," on cropland.
Read more here: PFAS in Sewage Sludge, Industrial Wastewater Targeted for Rules
Now, the Farm Bureau isn't thrilled the Environmental Protection Agency proposed designating two PFAS as hazardous substances under the Comprehensive Environmental Response, Compensation, and Liability Act, which gives the executive branch authority to clean up such sites. "It kind of defies logic that they started with CERCLA and they haven't even approved a disposal method," Courtney Briggs, senior director of congressional relations, said during a conference panel Q&A.
The organization wants more money for research on the forever chemicals in the next farm bill. Research is a tiny section of the bill, compared with nutrition and conservation — see the chart above for reference. But senators from both parties say they want to beef it up this year.
The omnibus included $5 million to study PFAS in agriculture, but that "doesn't get you very far when it comes to science and research," Briggs said. "States and the federal government need to be more coordinated in how they're handling this."
Check out my previous reporting on just how devastating these chemicals can be for farmers – plus, some of Pat Rizzuto's insight as our resident chemical expert:
Mending a Broken Tractor
Farmers and agriculture wonks alike know that "right to repair" has been a massive tug-of-war between companies and the agriculture community, focused on customers being allowed to fix their own equipment.
An agreement announced yesterday by Deere & Co and the Farm Bureau will give farmers more flexibility to fix their own equipment or use independent contractors, rather than always relying on their local dealer.
More on this from Bloomberg News' Chris Dolmetsch here: Deere Reaches Deal to Let Farmers Repair Their Own Equipment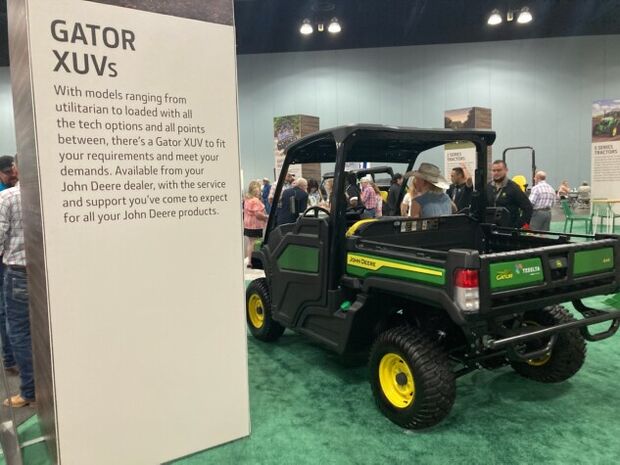 It's worth noting that John Deere is listed as a $100,000+ sponsor of this year's convention. Keiffer said conversations with John Deere moved "furthest and fastest," but the bureau intends to keep working with other companies to a similar end. In exchange, the Farm Bureau will step back its lobbying on right-to-repair legislation.
For more on other agriculture news, also check out:
That's all from me today, but I'll be back tomorrow with fresh news on Vilsack's Puerto Rico trip, a discussion with Farm Bureau President Zippy Duvall, and more. See you then, and congrats to Tough, an adorable Kansas border collie, on being named the Farm Bureau's dog of the year .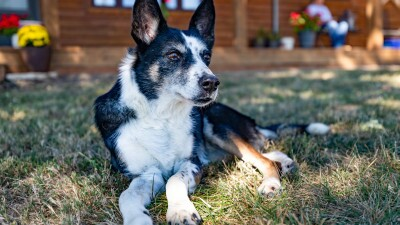 To contact the reporter on this story: Maeve Sheehey in Washington at msheehey@bloombergindustry.com
To contact the editors responsible for this story: Anna Yukhananov at ayukhananov@bloombergindustry.com; Robin Meszoly at rmeszoly@bgov.com
Stay informed with more news like this – from the largest team of reporters on Capitol Hill – subscribe to Bloomberg Government today. Learn more.