23 Candidates File for Special Election in Vacant Texas District
Late congressman's widow, former wrestler among contenders
Former Trump spokeswoman opted against running for seat
Twenty-three candidates filed to run in the May 1 special election for Texas' 6th District.
Eleven Republicans, 10 Democrats, one Libertarian, and one independent qualified before the deadline Wednesday to seek the Fort Worth- and Arlington-area district formerly held by the late Ron Wright (R), according to the Texas secretary of state's office. Wright died Feb. 7.
All candidates will run on a single ballot, making it unlikely anyone can win a majority of the votes cast — a requirement for an outright victory. If not, the top two finishers would compete in a runoff on a date announced after the election.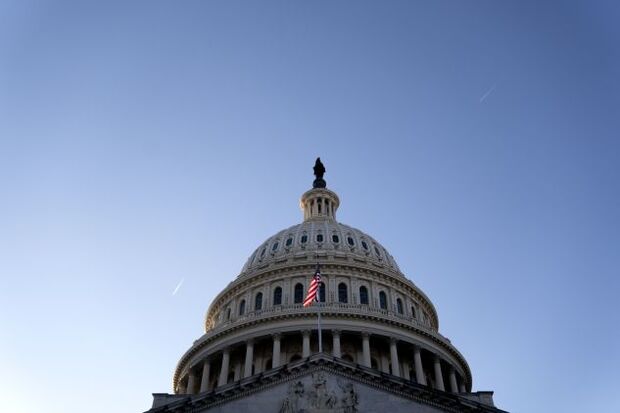 The Contenders
The Republican field includes Susan Wright, who's a longtime party activist, a former state legislative aide, and the late congressman's widow.
Two of her Republican competitors are former officials in Donald Trump's administration. Brian Harrison was the chief of staff to Alex Azar, the Health and Human Services secretary for most of Trump's term. Sery Kim is a lawyer who served in Trump's Small Business Administration and was previously a House committee aide.
Other Republican contenders include state Rep. Jake Ellzey, a Navy veteran and former fighter pilot; Dan Rodimer, a former professional wrestler who lost a 2020 challenge Rep. Susie Lee (D-Nev.); Mike Egan, a vice president at JPMorgan Chase and an Army veteran of the Iraq War; and Michael Wood, a Marine Corps combat veteran who's critical of Trump's conduct as president and said the GOP has "devolved into a cult of personality."
Katrina Pierson, who was a spokeswoman for Trump's 2016 campaign, considered a campaign but declined to enter the race.
The Democratic candidates include Jana Lynne Sanchez, who lost to Ron Wright 53%-45% in the 2018 election; Lydia Bean, a businesswoman and former professor who wrote a book called "The Politics of Evangelical Identity"; and Shawn Lassiter, a former science teacher.
More Vacancies
The 6th District, which is dominated by southeastern Tarrant County and extends southeast to envelop Ellis and Navarro counties, has a Republican lean. In the 2020 election, Trump defeated Joe Biden in the 6th District by 51%-48%, a narrowing from Trump's 54%-42% win in the district four years earlier, according to data compiled by Bloomberg Government. Sen. John Cornyn (R) carried the 6th by 52%-45% in 2020.
Texas' 6th accounts for one of three vacancies in the House, where the Democrats control 221 seats and the Republicans hold 211 seats. Louisiana's 2nd District, a Democratic stronghold, and Louisiana's 5th District, a Republican bastion, will hold special elections on March 20.
Rep. Deb Haaland (D-N.M.), Biden's nominee for Interior secretary, and Rep. Marcia Fudge (D-Ohio), Biden's choice for Housing and Urban Development secretary, will resign their seats if they are confirmed by the Senate.
To contact the reporter on this story: Greg Giroux in Washington at ggiroux@bgov.com
To contact the editor responsible for this story: Kyle Trygstad at ktrygstad@bgov.com