Webinar
Rapid Response: Budget Analysis
February 13, 2018 | 2:00 PM – 3:00 PM
With far reaching consequences across industries and agencies, Bloomberg Government experts will break down the president's budget request the following day, February 13, with charts and figures for the major agencies, laying out the starting point for the year's debate about government spending.
Watch the replay here:
President Trump will send his fiscal 2019 budget request to Capitol Hill on Monday February 12. The new request will land in the middle of prolonged, politicized (it is an election year after all) negotiations to finish appropriations for fiscal 2018 — the government is operating on stop-gap funding until there's a deal.
Speakers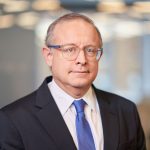 Robert Levinson
Senior Defense Analyst
Senior defense analyst covering defense contracting, budget, and other national security spending. Follow me @levinsor.
Cameron Leuthy
Senior Budget Analyst
20+ years analyzing defense programs, budgets, and contracts in the USG/private sector. Follow me @CLeuthy
Michael Smallberg
Legislative Analyst
Legislative analyst covering financial services, homeland security, veterans affairs, and government oversight.
Danielle Parnass
Deputy Team Leader
Legislative analyst covering health, agriculture, education, and more. Follow me @daniparnass
Jack Fitzpatrick
Senior Reporter
Congressional reporter covering the budget and appropriations process. Follow me @jackfitzdc
Loren Duggan
Deputy News Director
Deputy news director. My procedural knowledge helps readers understand the Hill. Follow me @loren_duggan
Sarah Babbage
Legislative Analyst
Legislative analyst covering tax, trade, and infrastructure. Follow me @sarahbabbage