Amendment would ban funds to study insect-based foods
Advocates tout bugs as ecologically friendly protein source
A senator is aiming to take crickets off the menu, with an amendment to spending legislation that would block taxpayer funding for researching foods made from insects.
"Its just another example of wasted taxpayer dollars," Sen. Jeff Flake (R-Ariz.) told Bloomberg Government Wednesday. Flake said he's planning to make a speech on the Senate floor this week about the issue.
The Senate is considering amendments to a House spending package (H.R. 6147) combining appropriations for Interior-Environment, Financial Services, Transportation-HUD and Agriculture-FDA.
Currently, the only federal assistance for insect-based food companies are small-business research grants administered by the Agriculture Department's National Institute of Food and Agriculture. It is allowed to offer up to $100,000 for a beginning project.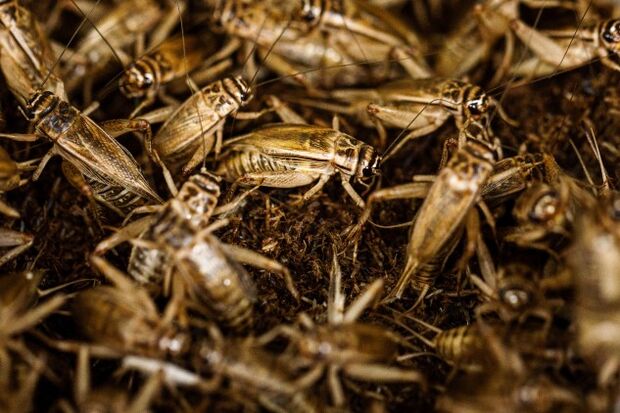 Company Zaps Back
The chief executive of Tiny Farms Inc. of San Leandro, Calif., an agricultural technology company working to produce food-grade cricket protein for humans and pets, was unaware of Flake's amendment and doesn't understand why the product was a target.
"We haven't had any indications we were seen as a threat," CEO Andrew Brentano told Bloomberg Government. The company is one of several to receive research grants from the USDA.
Federal research grants are keys to getting new products to the market, and "you need to do the science and study nutritional aspects and research on production practices," he said.
Edible insects are not as popular in the U.S. as in other countries, but are touted as a good source of protein and vitamins. The insects also require much less food and energy to produce than protein sources like chickens and cows, according to the Food and Agriculture Organization of the United Nations.
Brentano sees a role for insect-based foods, though he said there will never be great demand for the products in the U.S.
"Realistically, as much as we wish people would behave differently, Americans won't buy significant amounts of insect protein," he said.
To contact the reporter on this story: Teaganne Finn in Washington at tfinn@bgov.com
To contact the editors responsible for this story: Paul Hendrie at phendrie@bgov.com; Brandon Lee at blee@bgov.com