The Federal Election Commission deadlocked on whether to pursue enforcement action against President Donald Trump's campaign for soliciting foreign contributions by emailing foreign nationals.
The 2-2 vote of the commissioners, along party lines, resulted in dismissal of three complaints, which were filed following news reports about the emails in 2016. The reports said recipients of the emails included members of parliament in Iceland, the United Kingdom, and Australia.
The closed cases were released by the FEC Sept. 7.
Foreign money has long been outlawed in U.S. campaigns, and federal law bars campaigns from asking for foreign help.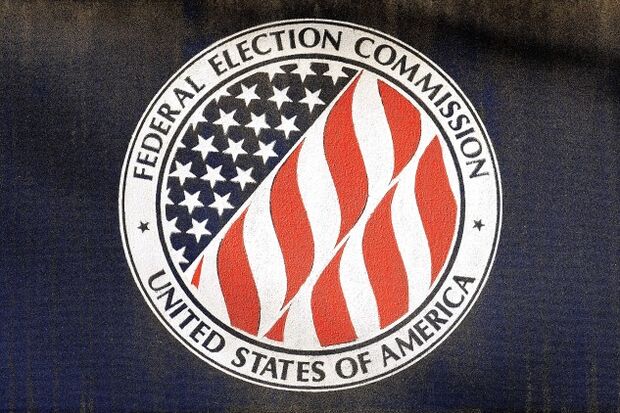 Trump's campaign said it couldn't have known that a small portion of its email solicitation list included foreigners. FEC staff attorneys and Democratic commissioners said the matter should at least be investigated further.
Russian Collusion a Question Mark
The case is one of more than a dozen enforcement matters involving foreign campaign money that the FEC is known to be considering.
The commission handles these cases in strict secrecy. The agency hasn't said whether it is considering allegations that the Trump campaign colluded with Russia to interfere in the 2016 campaign. Russian interference is being probed by Special Counsel Robert Mueller.
Commissioner Ellen Weintraub voted with fellow Democrat Steven Walther to pursue enforcement action over the email solicitations. Republicans Caroline Hunter and Matthew Petersen voted to drop the charges.
"While the Commission has publicly committed to prioritizing complaints regarding foreign national contributions, the true priority of my Republican colleagues appears to be to dismiss any Trump-related matters," Weintraub said in a statement of reasonsexplaining her vote.
Hunter and Petersen haven't yet filed a statement explaining their votes.
Manafort Super PAC Solicitation
In a separate case, the FEC also deadlocked on charges that Paul Manafort illegally solicited campaign money for a super political action committee backing Trump. Super PACs are supposed to be independent of candidates and their campaigns.
Manafort was Trump's campaign chairman during part of 2016 and was indicted and convicted this year in the Mueller investigation on tax and financial fraud charges.
The FEC complaint cited news reports that Manafort, when he was Trump's campaign chairman, helped solicit money for the super PAC Rebuilding America Now. FEC staff attorneys and Democratic commissioners said the allegations should be pursued, while the Republican commissioners voted to dismiss the case.
Hunter and Petersen said in a statement of reasons there was not enough evidence of a campaign finance violation presented in a complaint filed with the FEC to justify pursuing the case.
The commission previously has determined that it's not appropriate to pursue a matter "absent reliable evidence of a violation," the FEC Republicans said.
To contact the reporter on this story: Kenneth P. Doyle in Washington at kdoyle@bgov.com
To contact the editors responsible for this story: Paul Hendrie at phendrie@bgov.com; Katherine Rizzo at krizzo@bgov.com; John R. Kirkland at jkirkland@bgov.com; Bennett Roth at broth@bgov.com