FAA authorization, funding both set to expire Sept. 30
House passed bill in April; Senate bill awaits floor time
Bicameral, bipartisan staff meetings that began Monday to negotiate a compromise aviation bill could lay the groundwork for a bill to ride along with an appropriations agreement into law, Sen. John Thune (R-S.D.) told Bloomberg Government.
Thune's Senate aviation bill is stalled over a trucking hours-of-service issue, but Thune said he's hopeful it will pass the floor before Sept. 30. Without a deal with Senate leadership, Thune is pursuing a range of options to get a compromise, long-term Federal Aviation Authority reauthorization passed, he said.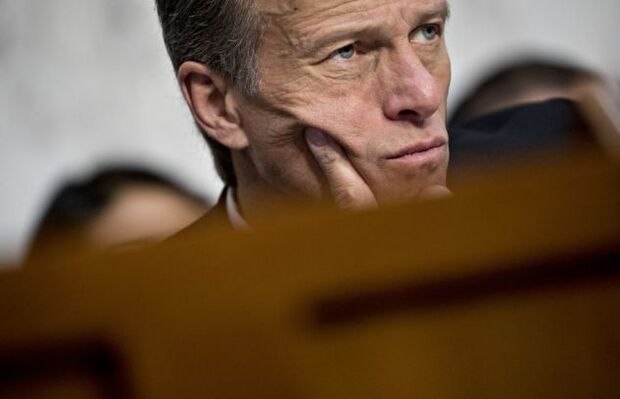 "I think we have to be prepared for all contingencies and try and figure out a way to get that bill across the finish line," he said. "Having the House and the Senate doing that—particularly given the fact that the timeline is fairly short here—I think is critical."
That approach could mean that the bill rides with a continuing resolution to temporarily fund the government, which would have to pass by Sept. 30, also the deadline for the FAA reauthorization.
A continuing resolution would also be a potential path for a possible short-term FAA extension, but Thune told reporters that's not his goal.
"We want to get the whole enchilada," he said. "It's time to get this done."
About That Extension
The FAA bills (H.R. 2997, S. 1405) extend aviation programs, aim to protect airline passengers, and address drone access to airspace, among other items. The current authorization, a six-month extension was passed in the omnibus spending bill earlier this year.
Absent a long-term bill's passage, Thune said he would seek a short-term extension through the end of the year.
"If we were forced in a situation to do a short term extension, I would think we'd want to wrap it up this year. Obviously nobody knows what's going to happen in the election," Thune told Bloomberg Government.
Thune had tried to set the deadline for the FAA bill in July during omnibus negotiations in March to avoid the end-of-fiscal-year crunch. The spending bill wound up with a compromise to Sept. 30 when Senate Minority Leader Chuck Schumer (D-N.Y.) sought a Dec. 31 deadline.
Thune said in April that federal aviation programs would face yet another extension in September, if Schumer had his way.
"I think that's kind of been his goal all along, which is why I think they've been dragging their feet," Thune told Bloomberg Government today.
Democrats have raised a host of concerns about the FAA bill during floor-time negotiations; first about a pilot training provision, then about the tax title and most recently about the trucking hours-of-service provision.
"At some point though, you know, I think they want to get a result for Sen. [Bill] Nelson'sbenefit," Thune said. Nelson (D-Fla.) is Thune's co-sponsor and is up for re-election.
"Even though it may not be his first plan, I think he's got a lot of members in his caucus that would like to see it get done," Thune said of Schumer.
But there's little leverage for Republicans to get a Dec. 31 extension, several sources close to the process told Bloomberg Government. Democrats likely will push for a six-month extension into the next Congress, which could be decidedly more Democratic.
To contact the reporter on this story: Shaun Courtney in Washington at scourtney@bgov.com
To contact the editors responsible for this story: Paul Hendrie at phendrie@bgov.com; Brandon Lee at blee@bgov.com; Jonathan Nicholson at jnicholson@bgov.com