Texas Primaries Will Be Decisive With Few Competitive Seats Left
Progressives seek to oust lone anti-abortion House Democrat
Republicans eyeing improved showing with Hispanic voters
Texas is hosting the first House primaries of the 2022 midterm elections and the first contests held with lines redrawn as part of the decennial redistricting process.
Today may be the highlight of the state's congressional election action this year.
Texas is set for a third straight cycle of considerable turnover in its congressional delegation. What's different is that most of the changes will be decided in the primaries and any necessary runoffs on May 24, thanks to nearly all of the new districts being drawn to greatly favor one party or the other.
"In 2020, we had 12 U.S. House races rated as competitive out of 36," said Mark Jones, a political scientist at Rice University in Houston. "This November, you at most are going to have two House races out of 38 rated as competitive."
Redistricting, retirements, and vulnerable incumbents are combining to continue the churn of House members, after the 2018 and 2020 elections produced a new-look delegation. Half of the current 36 members are in their first, second, or third terms.
The next Texas delegation will have at least six new members following the retirement of four members and the fast-growing state adding two new districts in reapportionment. And because of how the districts were shaped in the GOP-controlled redistricting process, almost every House member from Texas in the next Congress will have known their political fate long before the general election.
( Sign up for Ballots & Boundaries, a weekly check-in as states change voting laws and revise political districts.)
Cuellar-Cisneros Rematch
The marquee House primary is in the Hispanic-majority 28th District from San Antonio to Laredo. Nine-term Democratic Rep. Henry Cuellar, a member of the Blue Dog Coalition of centrist Democrats, is in a rematch with Jessica Cisneros, a progressive lawyer and former Cuellar intern who came within 4 percentage points of unseating him in the 2020 primary.
Read More: Democrats' Left Wing Flexes Muscle Against Texas House Incumbent
Cuellar, a senior member of the Appropriations Committee, is the only House Democrat opposed to abortion rights and had his home and campaign office searched in January as part of an unknown probe. Cisneros' platform includes support for abortion rights and a government-run health-care system known as "Medicare for All."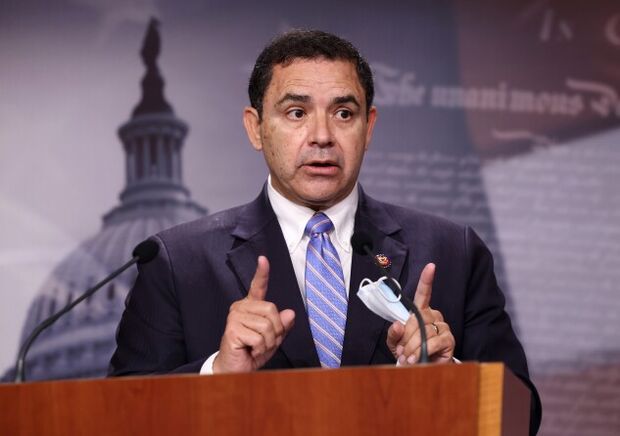 A third Democratic candidate, progressive activist Tannya Benavides, could keep Cuellar and Cisneros from winning an outright majority of the vote, sending it to a runoff.
The 28th became a little more Democratic-leaning after redistricting but may still be highly competitive in November, particularly if Cisneros ousts Cuellar. The seven Republicans seeking the nomination including Cassy Garcia, a former aide to Sen. Ted Cruz (R-Texas).
Read More: South Texas Rematch Pits Centrist Incumbent Against Progressive
Marquee Fall Races
The most competitive district in the state is the 15th, a Hispanic-majority area running from near San Antonio south to populous Hidalgo County on the U.S.-Mexico border. There's no incumbent in the race—Rep. Vicente Gonzalez (D) decided instead to seek re-election in the more Democratic 34th District, with Rep. Filemon Vela (D) retiring there.
House Republican leaders support Monica De La Cruz, a businesswoman who came within 3 points of ousting Gonzalez in 2020, over eight other Republicans. The six-candidate Democratic primary includes Ruben Ramirez, a lawyer and Army veteran; Michelle Vallejo, a community organizer; and John Villarreal Rigney, a self-funding construction company executive and lawyer.
Read More: Texas GOP Creates House Pickup Opportunity in Hispanic District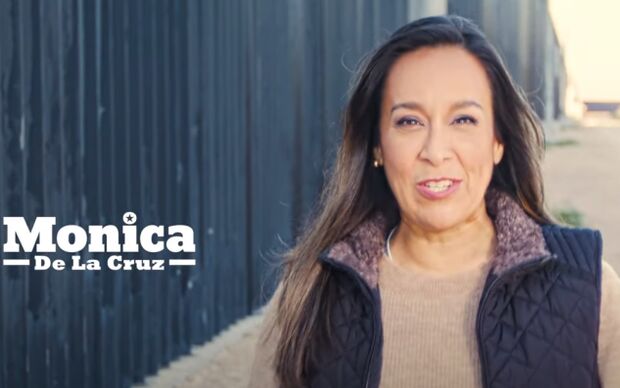 The 15th and 28th districts provide Republicans opportunities to build on the gains they made among Hispanic voters in south Texas in the 2020 election. The races there attracted the most media spending of all 38 districts during the primary, according to media tracking firm AdImpact.
"South Texans are turning to the Republican Party because they are suffering the consequences of Democrats' policy failures that have led to a border crisis in their backyards, rising prices on everyday goods, and soaring violent crime," said Torunn Sinclair, a spokeswoman for the National Republican Congressional Committee.
Monica Robinson, a spokeswoman for the Democratic Congressional Campaign Committee, said Democrats were responsible for measures to fund infrastructure projects, lower unemployment, and help small businesses in south Texas.
"Families across the Rio Grande Valley know which party is looking out for working people, and it's why they'll reject Republicans' toxic, do-nothing agenda at the ballot box this November," Robinson said.
GOP Incumbent Challenged
The most notable primary challenge to a Republican incumbent is in the 3rd District near Dallas, where two-term Rep. Van Taylor (R) faces four primary opponents and is trying to avoid a runoff.
Taylor voted last May for a bill to establish an independent commission to investigate the Jan. 6, 2021, attack on the Capitol by supporters of Donald Trump. After that measure stalled in the Senate, he opposed a resolution creating an internal House select committee whose members were named by Speaker Nancy Pelosi(D-Calif.).
Congressional Leadership Fund, the leading House Republican super political action committee, is aiding Taylor.
More New Members
Most of the state's open-seat races aren't competitive in the general, but they'll help shape the ideological makeup and tenor of the House Democratic Caucus and the House Republican Conference.
In the 8th District, a Republican bastion dominated by parts of Montgomery and Harris counties in metropolitan Houston, 11 Republicans are seeking to succeed Rep. Kevin Brady, the top Republican on the Ways and Means Committee. Congressional Leadership Fund backed former Navy SEAL Morgan Luttrell, while Cruz and Rep. Marjorie Taylor Greene (R-Ga.) got behind Christian Collins, a former Cruz aide and Brady campaign manager.
In the eastern 1st, the winner of the four-candidate Republican primary or runoff will be a shoo-in to succeed Rep. Louie Gohmert (R), who's running for Texas attorney general. Wesley Hunt (R), an Army veteran who ran a close House race in a competitive district in 2020, is the front-runner in the new GOP-leaning 38th District in Harris County (Houston).
"Texas is as good a place as any to really analyze what the state of the Republican Party is in the country," said Brendan Steinhauser, a strategist in the state who ran Sen. John Cornyn's (R-Texas) 2014 re-election campaign.
On the Democratic side, House Science, Space, and Technology Committee Chair Eddie Bernice Johnson is backing state Rep. Jasmine Crockett as her successor in the Dallas-based 30th District over other eight other Democrats including Jane Hope Hamilton, a former House aide.
In the 35th District, which is anchored in Bexar County (San Antonio) and Travis County (Austin), progressive groups are backing former Austin councilman Greg Casar in a crowded Democratic field that includes state Rep. Eddie Rodriguez, who's backed by the more mainstream New Democrat Coalition.
Rep. Lloyd Doggett (D) represents most of the 35th but chose to run in the Travis-dominant 37th District.
To contact the reporter on this story: Greg Giroux in Washington at ggiroux@bgov.com
To contact the editors responsible for this story: Kyle Trygstad at ktrygstad@bloombergindustry.com; Loren Duggan at lduggan@bgov.com