Phishing-Buster Company Gets Go-Ahead to Help 2020 Campaigns
FEC gives nod to revised Area 1 Security cybersecurity help
Panel postpones action on online political ad disclaimers
Federal regulators approved a revised plan to allow a Silicon Valley-based company help political campaigns combat online phishing attacks that could result in widespread data theft.
The Federal Election Commission gave the go-ahead to the proposal by Area 1 Security Inc. to provide technical aid in countering such cyberattacks.
"Anytime we can help the community shore up their cybersecurity defenses, I always want to try and do that because this is obviously an ongoing and very serious concern," said FEC Chairwoman Ellen Weintraub. The vote was unanimous by the four commissioners, as required for commission action.
The approval comes ahead of the 2020 election season, when officials from the company warned there may be cyber attacks on campaigns. Russian phishing attacks targeted the Democratic Party and Hillary Clinton's presidential campaign in 2016.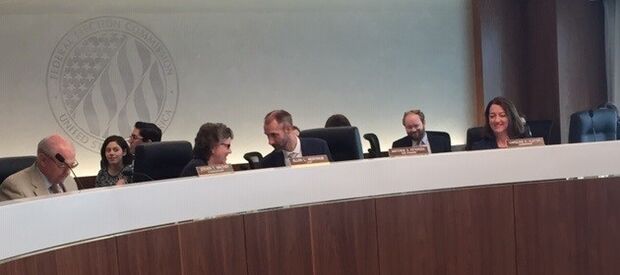 The company plans to provide anti-phishing help to qualifying federal candidates and political committees for a fixed fee of $1,337 per year. Phishing is when an outside party deceptively convinces the user to click on a link that leads to the installation of malware that results in revealing of sensitive information.
The agency's staff had recommended accepting the plan after the company altered its original proposal to meet the objections of some commissioners.
Under the revamped plan, the company will charge campaigns about the same amount it bills non-political clients. Under the initial proposal, the company would have given a price break to political campaigns. Weintraub said she was reluctant to give special treatment to political campaigns.
The commission also postponed until their next meeting action on proposals to require online political ads to carry disclaimers, with regulators still divided along party lines.
A Democratic plan would require full disclosure of sponsorship on the face of online ads, while the Republican proposal would allow ads to require readers to click on links for funding details.
"We're trying to find that elusive thing that will satisfy everyone, and I think we're getting a little closer," said Weintraub.
To contact the reporter on this story: Elizabeth Elkin in Washington at eelkin@bgov.com
To contact the editors responsible for this story: Jodie Morris at jmorris@bgov.com; Bennett Roth at broth@bgov.com; Robin Meszoly at rmeszoly@bgov.com