Herrera Beutler Concedes to Trump-Backed Primary Challenger
Rep. Jaime Herrera Beutler, who voted to impeach Donald Trump, was ousted in the primary for Washington's 3rd District by a fellow Republican whom Trump endorsed.
Joe Kent, a former Army Green Beret, eclipsed Herrera Beutler as Washington state election officials continued to tally votes from the Aug. 2 primary conducted by mail.
According to the AP, Herrera Beutler conceded the race Tuesday, with Kent in second in the all-party "Top 2" primary. That earns him a berth in the general election along with Marie Perez (D).
Herrera Beutler is the third House Republican to be ousted in the 2022 primaries after voting to impeach Trump after the Jan. 6, 2021 attack on the Capitol. Rep. Tom Rice (R-S.C.) was unseated in June, and Rep. Peter Meijer (R-Mich.) lost Aug. 2.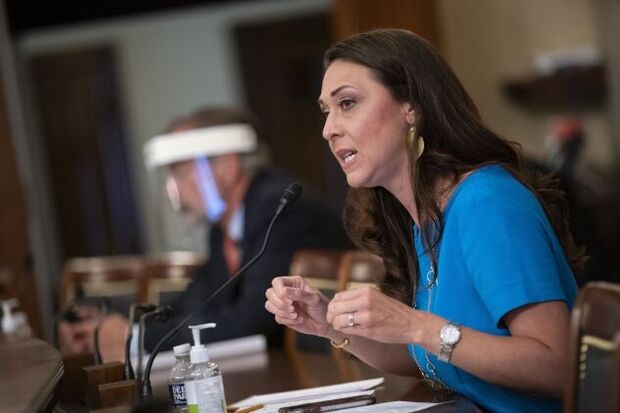 The incumbent's loss will make it harder for Republicans to defend the 3rd District.
However, the southwestern Washington district leans Republican. The 3rd was little-changed in redistricting and would have backed Trump over President Joe Biden by 4 percentage points in the 2020 election, when Herrera Beutler was re-elected 56%-43%.
GOP candidates on the Aug. 2 primary ballot together won more than 65% of the cumulative primary vote.
To contact the reporter on this story: Greg Giroux in Washington at ggiroux@bgov.com
To contact the editors responsible for this story: Kyle Trygstad at ktrygstad@bloombergindustry.com; Bennett Roth at broth@bgov.com