U.S.-Grown Corn Can Ship to Mexico Amid Genetic Modification Ban
Ban on genetically modified corn only for Mexican farmers
Mexicans eat a billion tortillas a day, need U.S. yellow corn
American producers of genetically modified corn can breathe a sigh of relief—they haven't lost the Mexican market in spite of the country's ban.
Mexican Secretary of Agriculture and Rural Development Victor Villalobos confirmed that his nation can continue importing GMO corn from the U.S. during a Wednesday trip to Iowa with U.S. Agriculture Secretary Tom Vilsack.
Mexicans eat around a billion tortillas daily, Villalobos said. His country is self-sufficient in growing white corn for human consumption, but it relies on the supply of yellow corn from its northern neighbor.
Mexican President Andres Manuel Lopez Obrador's executive order from last year aims to bar GMO corn for human consumption by 2024, along with glyphosate, a weed-killing herbicide.
The most popular crop to grow in the U.S. is corn, with the majority of it genetically modified to repel insects and endure herbicides, the Food and Drug Administration reports.
The Mexican policy says GMO corn can't be raised on the country's farmlands, but it doesn't limit the importation of corn from the U.S., Villalobos said at the Griffieon Family Farm in Ankeny, Iowa.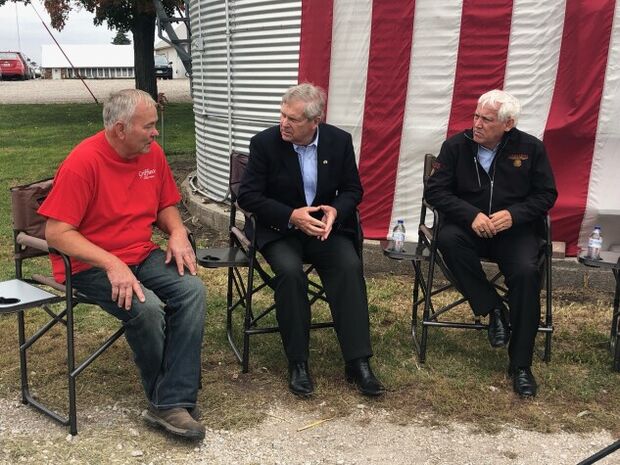 "The reality is they can't produce enough for their needs," Vilsack said. "I certainly appreciate the fact that our corn still has a market opportunity in Mexico."
The agriculture secretaries said they are still working to address other issues, including the safe production and processing of cattle in both countries and the risk of African swine fever.
To contact the reporter on this story: Megan U. Boyanton in Washington at mboyanton@bgov.com
To contact the editors responsible for this story: Fawn Johnson at fjohnson@bloombergindustry.com; Heather Rothman at hrothman@bgov.com