Police, Public Safety Bills Win House Support Ahead of Elections
Package includes measure to fund smaller police departments
Group of progressive members almost derailed the legislation
The House passed a package of police and public safety legislation Thursday that Democrats intend to showcase in the fall midterms to counter Republican claims that they are soft on crime.
The bills were initially slated for floor votes in July, but scrapped as Democrats worked to add what they call accountability measures.
Congressional Black Caucus Chair Joyce Beatty (D-Ohio), Congressional Progressive Caucus Chair Pramila Jayapal (D-Wash.) and moderate Rep. Josh Gottheimer (D-N.J.) agreed to the final package Wednesday after agreeing to changes to Gottheimer's bill (H.R. 6448) authorizing grants to smaller law enforcement agencies.
"This is critical to public safety, critical to protecting our communities and our families," Gottheimer said. "We have made it very clear for many months that we support law enforcement."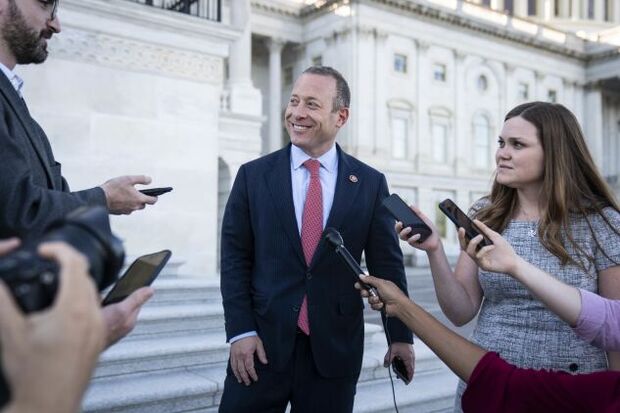 The police funding bill, which the chamber passed 360-64, would apply to agencies with fewer than 125 officers and includes auditing requirements, among other changes (see BGOV Bill Summary). Nine Democrats voted against the bill, which won the support of 153 Republicans.
Rep. John Rutherford (R-Fla.), a former county sheriff, praised the bill as a bipartisan issue giving much needed assistance to smaller police departments.
"The last two years have left law enforcement demoralized like never before," Rutherford said on the House floor. "They need this assistance as they have officers that are leaving in droves."
Gottheimer said Wednesday he was working to reconcile differences with a similar Senate measure (S. 3860) passed by unanimous consent in August.
The House also advanced three other bills:
H.R. 4118, passed 220-207, would set up grant programs to support community violence intervention and provide workforce development assistance to youth who are disproportionately affected by gun violence (see BGOV Bill Summary).
H.R. 5768, passed 250-178, would create a grant program to help state, local, and tribal law enforcement agencies implement investigative methods to close additional cases involving violent crimes (see BGOV Bill Summary).
H.R. 8542, passed 223-206, would establish a grant program to hire, train, and dispatch mental health professionals instead of law enforcement when someone experiencing a mental health crisis calls 911, the National Suicide Hotline, or another emergency line (see BGOV Bill Summary).
Senators have introduced similar measures that haven't received floor votes.
Progressive Concerns
The package almost didn't get a floor vote after a handful of progressive Democrats joined with Republicans to oppose the terms of floor debate for the bills that was adopted by a 216-215 vote.
Four members of the progressive group of lawmakers known as the "Squad" voted against the rule setting up debate for the package of bills – Reps. Alexandria Ocasio-Cortez (D-N.Y.), Cori Bush (D-Mo.), Jamaal Bowman (D-N.Y.) and Rashida Tlaib (D-Mich.). Another progressive member, Rep. Ayanna Pressley (D-Mass.), voted present.
After the vote, Bush said she was concerns there weren't stronger accountability measures in Gottheimer's bill that would authorize police departments to receive up to $60 million annually for five years.
"We're talking about budgets that have been inflated over and over again," she said. "How has this helped save lives?"
With assistance from Christina Banoub, Lauren Turenchalk, Erik Wasson, and Brittney Washington
To contact the reporter on this story: Emily Wilkins in Washington at ewilkins@bgov.com
To contact the editors responsible for this story: Loren Duggan at lduggan@bgov.com; Bennett Roth at broth@bgov.com