Laxalt's Senate Primary Win in Nevada Sets Up November Clash
Republican to face Democratic incumbent Catherine Cortez Masto
Race is key to determining which party controls Senate next year
Adam Laxalt, Nevada's former attorney general, captured the Republican nomination for Senate on Tuesday, setting up a high-profile match with Democratic Sen. Catherine Cortez Masto that will be pivotal in determining control of the chamber.
The Trump-endorsed Laxalt fended off a late challenge in the primary from Sam Brown, an Army captain who was injured in Afghanistan. Laxalt led with 55% percent of the vote as of early Wednesday morning.
Cortez Masto, also a former Nevada attorney general and the first Latina elected to the Senate, is completing her first term. Political analysts see her as one of the most vulnerable Democratic incumbents in a state that's been hard hit by the economic fallout from the Covid-19 pandemic as well as inflation, particularly high gas prices.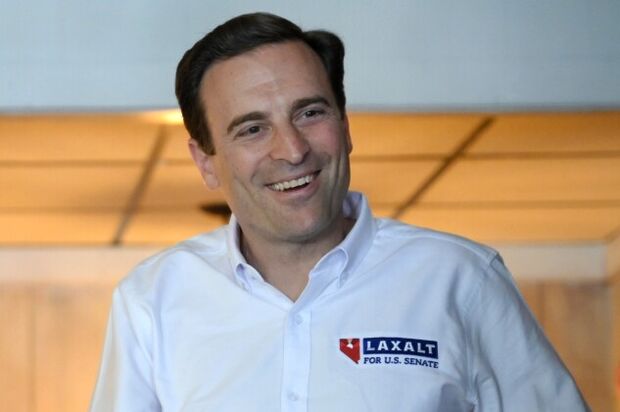 It's one of five Senate races rated as a Tossup by the Cook Political Report with Amy Walter. Republicans need a net gain of one seat to take the majority in the 50-50 Senate.
The general election will be "a giant clash for what we believe is the race that will make the majority in the United States Senate," Laxalt said during an appearance Monday on Fox News.
Read More: Economy, New Voters Cloud Nevada Democrat's Re-Election Campaign
Laxalt won the GOP primary following early, unified support from Trump and Senate Republican leaders. Brown ran as an outsider and claimed Laxalt was controlled by Washington interests, but Laxalt's endorsements and superior campaign funding paid off. One of Laxalt's final campaign ads highlighted Trump's endorsement.
Both candidates come from well-known families that have played a major role in Nevada politics. Laxalt's grandfather, Paul Laxalt, served as governor and senator. Cortez Masto's father, Manny Cortez, headed the Las Vegas convention and visitors authority for many years before his death in 2006. He was a friend and political ally of former Senate Democratic Leader Harry Reid, who died last year and who was key in galvanizing support for Cortez Masto in her first Senate campaign.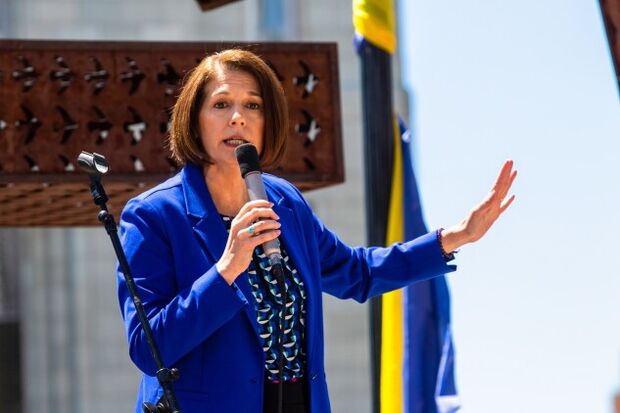 Laxalt plans to link Cortez Masto to President Joe Biden and a host of problems that Republicans are banking voters will pin on the president and congressional Democrats, including high gas prices, inflation, crime, and problems at the US-Mexico border.
Democrats say Trump won't play as well in the general election. They've emphasized Laxalt's support for the former president's "Big Lie" that the 2020 presidential election was stolen in key states, including Nevada. They also plan to contrast Cortez Masto's support for abortion rights against Laxalt's opposition, with the Supreme Court potentially overturning the Roe v. Wade decision legalizing abortion.
Cortez Masto reported having $9 million in cash on hand at the end of May, compared to about $2 million for Laxalt. Spending by outside groups and party committees, however, is likely to reach tens of millions and dwarf the candidates' spending.
To contact the reporter on this story: Kenneth P. Doyle in Washington at kdoyle@bgov.com
To contact the editors responsible for this story: Bennett Roth at broth@bgov.com; Kyle Trygstad at ktrygstad@bloombergindustry.com