House Office Lottery Brings Fist Bumps, Frowns From New Members
Freshmen pick disks from wooden box to determine office space
Incoming lawmakers seek coveted space close to Capitol
Bloomberg Government subscribers get the stories like this first. Act now and gain unlimited access to everything you need to know. Learn more.
Max Miller, a former Trump White House aide who won an Ohio House seat in November, had cause for more celebration Friday.
The incoming Republican lawmaker learned he would pick first in the House office lottery. That gave him a chance to nab a coveted Capitol Hill perch.
"I didn't think I'd get this lucky," said Miller in an interview after hugging and shaking hands with fellow Republicans.
The newest members of the House not long ago trusted their lives to the voters. Where they will now spend the next two years was decided by drawing from a box.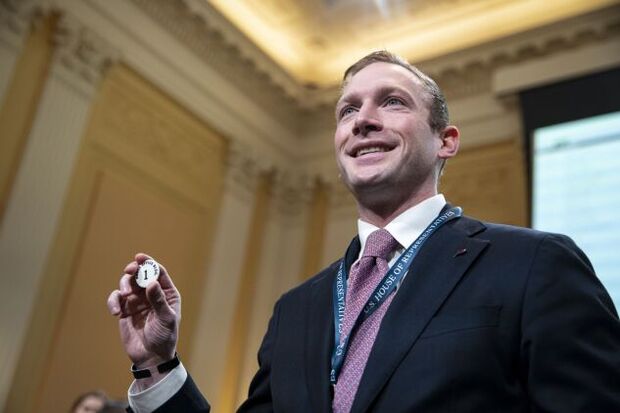 Competition can be tight, with members hoping for larger offices or rooms closer to the main Capitol building. All 74 freshmen House members start on equal footing, unlike the Senate where new members are assigned offices based on previous government service or the size of their state.
In the same Cannon House Office Building room that hosted the Jan. 6 committee hearings and that the House voted to name for outgoing Speaker Nancy Pelosi (D-Calif.) this week, each new member briefly took center stage to draw a numbered disk from a silk-lined box.
Grabbing the lowest numbers meant they got to pick first, while those with higher numbers had to wait and hope their preferred office space would still be available.
The process has played out this way for decades, albeit in a virtual format during the first year of the Covid pandemic in 2020.
While a few coveted spots were available in the freshly-renovated Cannon, most members will be setting up in the Longworth House Office Building, said Rep. Rodney Davis (R-Ill.) , the outgoing ranking member of the House Administration Committee. None are likely to land in the Rayburn House Office Building – the most desired space – until they serve a few terms and can claim bigger offices.
"If you're not in the top 10, I'd suggest all of them start scrounging around Longworth," said Davis, dressed for the occasion in a grey T-Shirt emblazoned with the words "Red. White. & Busch Light."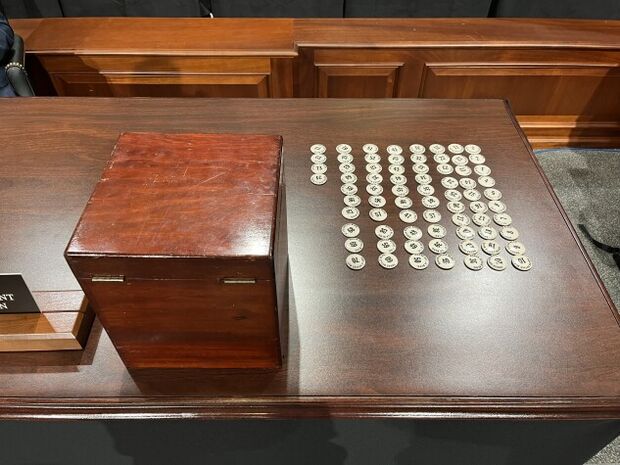 While members-elect can send a staffer to retrieve their number, most came in person. They only had five minutes to pick their office after the lottery was completed, so many scouted real estate ahead of time.
"My team and I, we literally went through every available room and ranked them from one to 74," said Rep.-elect Jill Tokuda (D-Hawaii), who landed No. 22, an interview. That way if she had catch a flight back home before it was her turn to pick, her staff would be able to choose the best available digs.
The stakes are high. House Office Buildings Superintendent David Wilder reminded them there are no take backs.
Low and high numbers were greeted by applause, either in celebration or consolation. Members who drew the chance to pick first did victory dances down the aisle back to their seats.
Rep.-elect Dan Goldman (D-N.Y.), a former lead counsel in Trump's first impeachment, pumped his fist at getting to pick third.
Rep.-elect Derrick Van Orden (R-Wis.), a former Navy SEAL who was outside the Capitol with protesters on Jan. 6, 2021, responded to picking 18th with an emphatic "Yes!" He then fist-bumped Rep.-elect George Santos (R-N.Y.), who was also in Washington on Jan. 6 attending a rally with Trump.
One indicator of success appeared to be if the member's name was mispronounced during the roll call.
After Wilder bungled Rep.-elect Mike Ezell's (R) name, the Mississippi sheriff's consolation prize was his chance to pick his office second. Rep.-elect Tom Kean (R-N.J.) corrected Wilder's calling him "Mr. Keen" – it's pronounced like "cane" – grabbed the fourth disk.
Kean, in an interview, said his staff "will do our work better because it's a centrally located office" in Cannon.
Others like 25-year old Rep.-elect Maxwell Frost (D-Fla.), the first member of Generation Z elected to Congress, brought good luck charms. Rep.-elect Marie Gluesenkamp Pérez (D-Wash.) crossed her fingers before getting No. 50.
When Rep.-elect Nick LaLota's (R-N.Y.) chief of staff Nikki Rapanos picked a disk in his absence, she played his favorite song, Frank Sinatra's "My Way," from her phone as she walked up to the table.
Rep.-elect Gabe Vasquez (D-N.M.) appealed to an even higher power, crossing himself as he approached the fateful box.
Others found superstitious rituals didn't help. Rep.-elect Anna Paulina Luna (R-Fla.) hoped her "lucky fingers" would nab her a good spot. But reaching into the box, she got 71. "It's terrible," she said.
Her apparent disappointment was shared by Rep.-elect Jasmine Crockett (D-Tex.) after she got 63. "It's awful!" she said.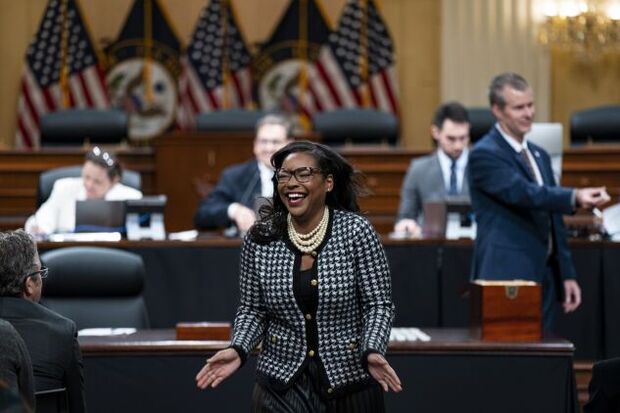 Others sought to do as little as possible. "I have absolutely no strategy," Rep.-elect Jared Moskowitz (D-Fla.) said shortly before his pick of "unlucky No. 13″ awarded him one of the earlier chances to claim an office.
Even those at the bottom of the lottery still felt they were coming out ahead.
Rep. Becca Balint (D-Vt.), one of the last to select a space, said, "It's all good, because I'm going to Congress."
To contact the reporter on this story: Zach C. Cohen in Washington at zcohen@bloombergindustry.com
To contact the editors responsible for this story: Bennett Roth at broth@bgov.com; George Cahlink at gcahlink@bloombergindustry.com
Stay informed with more news like this – from the largest team of reporters on Capitol Hill – subscribe to Bloomberg Government today. Learn more.