Democrats Pivot on Race-Based Loan Relief as White Farmers Sue
Black farmers fear being left behind in new loan program
Changes to help distressed borrowers, victims of bias
Bloomberg Government subscribers get the stories like this first. Act now and gain unlimited access to everything you need to know. Learn more.
Congress has quietly replaced a farm loan assistance program for racial minorities that was under threat from White farmers' legal challenges.
The new provision no longer mentions race. Instead, it provides loan relief for distressed borrowers and additional aid for farmers, ranchers, and foresters who have experienced discrimination. The change comes after White farmers claimed the program, established by the 2021 American Rescue Plan, discriminated against them by specifying that loan assistance was available only for socially disadvantaged groups.
Supporters of the pivot — including some Black lawmakers — say the workaround is more legally airtight and will quickly get aid to the groups that need it. Yet some Black farmers are concerned it's just another example of the Agriculture Department leaving them behind after generations of discrimination that made it more difficult — and at times impossible — for them to get loans.
"When you put Black farmers in with everybody, we come up last based on all the numbers and all the history," said John Boyd Jr., president of the National Black Farmers Association.
Democrats' climate, tax, and health-care law (Public Law 117-169), provides $3.1 billion for loan relief for at-risk borrowers — encompassing distressed farmers regardless of minority status — and $2.2 billion for farmers who experienced discrimination in USDA lending. For the latter program, farmers outside of race-based socially disadvantaged groups, such as White women and members of the LGBTQ community, could be eligible. The Agriculture Department said it intends to get the relief out to farmers as quickly as possible.
Under the American Rescue Plan (Public Law 117-2), socially disadvantaged farmers were set to get $4 billion in loan relief. The funds were supposed to correct the Agriculture Department's historic denial of loans to ethnic minorities based on race, saving scores of Black farmers with untenable debts from foreclosure.
BGOV Bill Summary: Democrats' Reconciliation Bill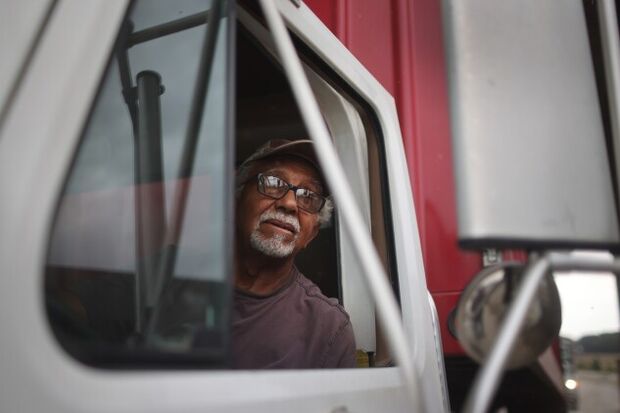 There are less than 50,000 Black farmers in the US, down from 950,000 at their peak in 1920. Advocates warn that many remaining farmers are hanging on by a thread.
"The debt relief was a contract between the Black farmers, the farmers of color, and USDA," Boyd said, "and they broke that agreement by repealing it." He added that he's considering filing new litigation based on the cancellation of the program.
U.S. Black Farmers Lost Billions in Land Value, Study Shows
Legal Last Resort
The new language has been in the works for over a year, a Senate aide said, but was only added in a manager's amendment before the Senate vote.
The White farmers who sued the Biden administration for discrimination through the Wisconsin Institute for Law & Liberty cheered the repeal of the earlier assistance for socially disadvantaged groups.
"The devil may be in the details, of course, and we will be closely monitoring the program to ensure USDA adheres to the constitutionally mandated principles of nondiscrimination," Rick Esenberg, WILL's president and general counsel, said in a statement.
Some underrepresented farmers' groups are optimistic the new program will actually help them and avoid the legal hurdles that stalled the aid from the American Rescue Plan.
"The immediate aid just needs to get out to the folks who are the most distressed," said Kari Jo Lawrence, the executive director of the Intertribal Agriculture Council.
Lloyd Wright, who grew up on a family farm in Virginia and served as the director of the USDA Office of Civil Rights in the 1990s, said eliminating the earlier section of the American Rescue Plan makes the program even better.
"I don't think they could have done a better job in writing it," Wright said, adding that the White farmers' lawsuits that held up aid "weren't going anyplace."
Proving Discrimination
Boyd said he's concerned this funding could be used up by other farmers, such as White women.
That scenario seems plausible to Cesar Escalante, a professor of agricultural and applied economics at the University of Georgia. Compiling and submitting evidence of discrimination have been challenges for Black farmers in the past for reasons including lack of access to documents and computer literacy, Escalante said.
"So even if more racial minority farmers are victims of discrimination, not a majority of them can argue and prove their case," Escalante said. "But more female farmers could, even if their absolute number is lower than victims from certain racial minority groups."
Warren, Booker Press USDA to Address Bias Against Black Farmers
But many Black farmers do have a documented history of discrimination, Wright said, especially those whose family operations got their start before 1964, when the Civil Rights Act made segregation illegal. He said Native American farmers should also be able to easily prove they've dealt with discrimination, since settlers took their land in the first place.
The law's language directs the USDA to create a program to determine who was subject to discrimination, said Stephen Carpenter, an attorney with the Farmers' Legal Action Group — and "that will be hard for them to do."
'Thumb in the Dike'
Supporters of the new program argue the alternative would have been no aid at all if the White farmers won their case against the Biden administration. This way, they say distressed Black farmers and other disadvantaged racial groups will still be eligible for loan modifications, as well as the discrimination assistance.
But Boyd said Black farmers in his community feel left behind by an administration they helped elect.
"It's going to be hard for me to go out there and ask our Black farmers in midterm elections to vote for people who ain't helping," he said.
Sen. Cory Booker (D-N.J.), who sits on the Agriculture, Nutrition, and Forestry Committee and was involved in drafting the provision in the Democrats' bill with Sen. Raphael Warnock (D-Ga.), said he understands why some Black farmers are skeptical given the history of the federal government breaking promises to them.
"I wish that right-wing extremists and activist judges had not held up the debt forgiveness we passed in the American Rescue Plan," Booker said in a statement. "But it was clear that those resources were going to be held up in court for years, with an uncertain outcome at the conclusion."
The legislation is key to lessening the weight of debt threatening to make Black farmers shut down their operations, Lorette Picciano, executive director of the farmers' network Rural Coalition, said. "Likely these farmers are going to get a resolution much faster" than they would have without the bill language, she said.
Many Black farmers who approve of the new bill language acknowledge that more is needed to make up for years of discrimination by the federal government. But Wright said he's hopeful that it will at least stop the country from losing the Black producers who now make up less than 2% of all the nation's farmers.
"This bill wasn't designed to do that," Wright said. "This bill as it's designed can put a thumb in the dike so we don't lose all the rest of them."
To contact the reporter on this story: Maeve Sheehey in Washington at msheehey@bloombergindustry.com
To contact the editors responsible for this story: Robin Meszoly at rmeszoly@bgov.com; Sarah Babbage at sbabbage@bgov.com
Stay informed with more news like this – from the largest team of reporters on Capitol Hill – subscribe to Bloomberg Government today. Learn more.