Cummings Cited Mother's Command in Probe of Voting Rights Abuse
The late Maryland congressman was champion of civil rights
Sharecropper mother warned about having vote taken away
In the final months of his life, House Oversight Chairman Elijah Cummings cited his mother's death-bed command as he led an investigation into what he and other Democrats regard as "egregious" efforts to suppress minority voting in Georgia, Kansas and Texas.
He spoke passionately about carrying out his mother's instruction before she died in 2018 to prevent legislators and election officials from the revoking voting rights of black Americans and other minorities.
"Do not let them take our votes away," he recalled his mother, Ruth Cummings, the daughter of black South Carolina sharecroppers, saying, according to an April 5 interview with Bloomberg Government.
Click here for an audio segment of the interview in which Cummings (D-Md.), who represented Baltimore's impoverished neighborhoods in Congress, talks about his commitment to exposing and eliminating voting rights abuses.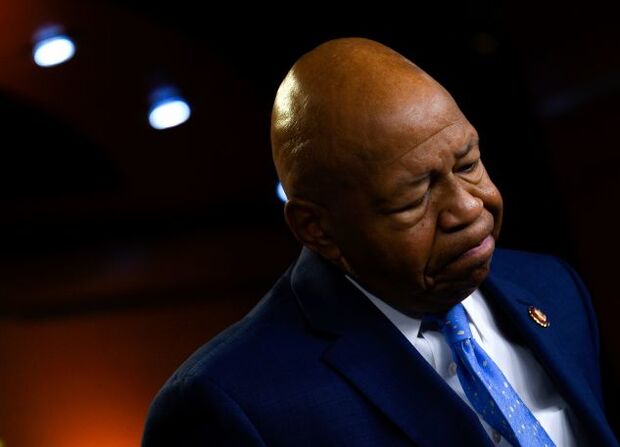 As Cummings' colleagues mourn his death on Oct. 17 at age 68, they've recalled the force, power and emotion of his words on behalf of the causes he believed in, notably civil rights.
He voiced hope that the evidence the Oversight and Reform Committee uncovers will spur Congress to revive a section of the Voting Rights Act that required parts or all of 15 states with a history of racial discrimination against minority voters to obtain Justice Department "pre-clearance" of changes in election procedures and legislative redistricting.
Democrats have advocated legislation to overturn a 2013 Supreme Court case from Shelby County, Alabama, that invalidated the list of states subject to the pre-clearance requirement.
Oversight Chairman Cites Dying Mom's Plea in Bias Inquiries
With assistance from RJ Jewell
To contact the reporter on this story: James Rowley in Washington at jrowley@bgov.com
To contact the editors responsible for this story: Bennett Roth at broth@bgov.com; Adam Schank at aschank@bgov.com