Bullock Aims to Join Senators Who Won After Initially Saying No
Steve Bullock this week became the latest Senate contender with the luxury of jumping into a race late thanks to a history of statewide election wins and an extensive support network.
Not all of them won, but there are a few recent examples of success now serving in the chamber.
"You can afford to make a late announcement if you bring name ID and an infrastructure to the race," said Martha McKenna, a Democratic media consultant and a former political director of the Democratic Senatorial Campaign Committee.
Most Senate candidates have to announce their bids more than a year before the election, because it takes time to raise the millions of dollars and build the infrastructure needed to wage a modern statewide campaign. Arizona Democrat Mark Kelly, who's opposing Sen. Martha McSally (R), began his first political campaign in February 2019, 21 months before the election. North Carolina Democrat Cal Cunningham, who won a primary this month to take on Sen. Thom Tillis (R), started his bid in June 2019.
Bullock, a two-term governor and former Democratic presidential candidate who's challenging Sen. Steve Daines (R), announced his campaign Monday at Montana's candidate filing deadline after repeatedly declining earlier entreaties to run. Bullock said he wants to "make Washington work more like Montana."
With an established profile, and entering a Senate race carrying national significance, Bullock won't have problems raising campaign funds. He said Tuesday he'd raised more than $1.2 million in his first day as a candidate — money that can go further in a lower-cost state such as Montana than in those with multiple expensive media markets.
"Money finds close races," said Rob Collins, a former executive director of the National Republican Senatorial Committee.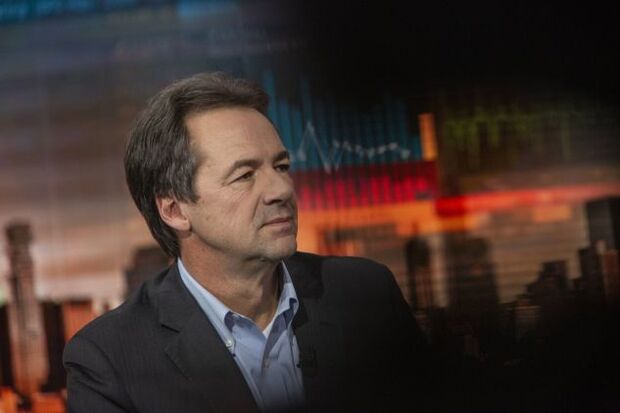 Former 2020 Contender Steve Bullock Jolts Senate Majority Fight
Like Bullock, whom the New York Times reported received a recent visit in Montana from Senate Minority Leader Chuck Schumer (D-N.Y.), other late-announcing Senate candidates were already well-known statewide.
In February 2018, then-Rep. Kevin Cramer (R-N.D.) announced for the Senate a month after saying he wouldn't give up his statewide congressional seat to challenge Democratic incumbent Heidi Heitkamp. Cramer won the heavily Republican state in November, helping Republicans make a net gain of two Senate seats.
In 2016, Sen. Marco Rubio (R-Fla.) said repeatedly he wouldn't run for re-election that November after losing a bid for the Republican presidential nomination. On May 16, two months after ending his White House campaign, he emphasized on Twitter that he wouldn't run for the Senate. On June 22, Rubio said he'd changed his mind and then went on to win re-election.
Former Sen. Evan Bayh (D) seemed to shake up the Indiana Senate race when in July 2016 he announced a bid to reclaim the seat he held from 1999 to 2011. The original Democratic nominee, ex-Rep. Baron Hill (D), withdrew his candidacy to yield to Bayh, who had residual name recognition and popularity from serving as governor and senator — plus $9 million in leftover campaign funds.
Bayh lost by 10 percentage points to then-Rep. Todd Young (R) as Republican presidential candidate Donald Trump carried Indiana by 19 percentage points. Trump carried Montana by 20 points in 2016, when Bullock was re-elected by 4 points.
"Evan Bayh 2.0," Ward Baker, another former NRSC executive director, tweeted about Bullock on Monday.
Just Checking In
Changing political circumstances can convince a potentially strong Senate candidate to reconsider an earlier decision to sit out the race. And even after a blue-chip recruit says no to running, party luminaries still call and visit to check in.
Early in the 2014 election cycle, Collins said he ran into then-Rep. Cory Gardner (R-Colo.) at a Washington Nationals baseball game and noted there was still an opening for a Republican to challenge Sen. Mark Udall (D). Gardner already had said he wouldn't challenge Udall, though Collins said he felt Gardner still left the door a little ajar.
"He kind of laughed, but he didn't say no," Collins said.
In March 2014, with Udall looking vulnerable and Republican political prospects brightening in President Barack Obama's second midterm election year, Gardner reversed himself and announced a Senate bid. He unseated Udall by 2 points, helping Republicans win the Senate majority. In his re-election bid this year, Gardner will likely face former Colorado Gov. John Hickenlooper, the DSCC's preferred candidate who initially declined to run for Senate but then changed his mind after his presidential bid faltered.
In February 2012, Nebraska Democrat Bob Kerrey was a former governor and senator when he made a surprise announcement for an open Senate seat the day before the candidate filing deadline, reversing a decision he made three weeks earlier not to run. With Nebraska voting strongly Republican and straight-ticket in a presidential election year, Kerrey lost decisively to Republican Deb Fischer.
During the 2008 election cycle, Alaska Democrat Mark Begich never ruled out a Senate bid but was a late entrant. He set up an exploratory committee in late February and formally announced his candidacy in late April. Begich had a political base as mayor of Anchorage and an opponent, Sen. Ted Stevens (R), who was weakened by ethics allegations. In a good year for Democrats nationwide — even in Alaska — Begich edged Stevens in November.
To contact the reporter on this story: Greg Giroux in Washington at ggiroux@bgov.com
To contact the editors responsible for this story: Bennett Roth at broth@bgov.com; Kyle Trygstad at ktrygstad@bgov.com