Ex-FBI official McCabe exceeded Trump total in two days
Official Russia probe fund hasn't paid any legal bills
The fund established to help pay expenses of people questioned about the Trump campaign's links to Russia hasn't yet paid any legal bills.
The Patriot Legal Expense Fund Trust's disclosure reports show that it raised just over $200,000 in about five months of operation.
Compare that performance to a fund set up to help fired former FBI Deputy Director Andrew McCabe pay his legal bills. The McCabe fund needed just 48 hours to bring in $500,000. And a GoFundMe page set up for former Trump campaign aide Michael Caputo lists donations topping $333,000.
"I would have guessed the Fund would have millions by now," said Public Citizen lobbyist Craig Holman, who filed a complaint against the legal fund. "Evidently, there is some indecision whether this is the right path to help pay for legal expenses."
Who Gave
The disclosure filing showed that three donors accounted for more than $175,000: Geoffrey Palmer, a Los Angeles real estate developer, gave $100,000; Phillip Ruffin, a Las Vegas casino owner, gave $50,000; and Continental Resources Inc., an oil drilling company owned by Harold Hamm, gave $25,000.
An additional $5,529 was collected in increments of $200 or less, while $22,000 was provided by Proactive Communications, a public relations firm working for the Trump campaign.
The only expenditures listed for the fund were payments for insurance and accounting services, not legal expenses.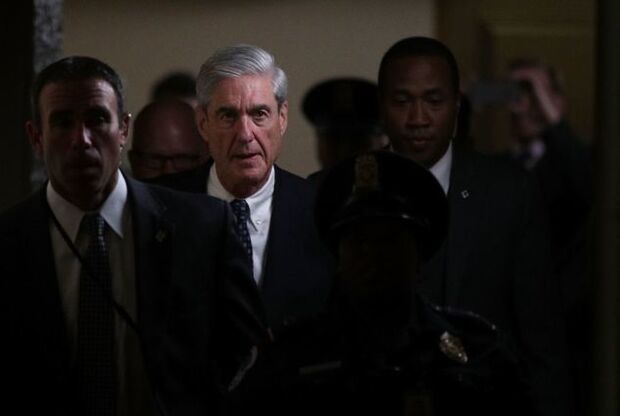 Not Available From IRS
The fund provided copies of its disclosure reports following inquiries by Bloomberg Government and others. The watchdog group Public Citizen had filed a complaint saying the fund failed to comply with disclosure laws because its forms were not on a public website maintained by the Internal Revenue Service.
The Trump legal fund's registration as a Section 527 political organization triggered IRS requirements for periodic public reports of its receipts and disbursements. No disclosure reports were found on the IRS disclosure site after reporting deadlines passed in April and July, and still weren't on the IRS website Aug. 6.
The fund's first-quarter report was due April 15. The report provided to Bloomberg Government was unsigned and undated.
The second quarter report was due July 15. The report provided to Bloomberg Government was dated July 17 and signed by former Rep. Nan Hayworth, who was listed as the Patriot fund's interim manager.
Clintons' Fund Raised Millions
Legal defense funds set up in the 1990s raised raised nearly $9 million to help defray expenses of President Bill Clinton and Hillary Clinton in the probe led by Independent Counsel Kenneth Starr.
Unlike previous legal defense funds set up for government officials, the fund for the Trump-Russia probe hasn't identified specific people eligible to receive financial assistance to pay legal bills. The fund only specifically excluded assisting Trump and his family.
Lawyers for Trump told The Washington Post earlier this year that 48 people from the Trump White House, the campaign, or otherwise linked to Trump had voluntarily provided interviews to investigators working for Special Counsel Robert Mueller.
Congressional Democrats have raised questions about the structure of the Patriot Legal Expense Fund Trust, suggesting it could be manipulated to protect Trump by offering financial assistance to those whose testimony favors the president.
Trump has repeatedly denied collusion with Russia, calling the Mueller probe a "witch hunt" and said it should be shut down.
The first trial stemming from the Mueller probe, that of former Trump campaign manager Paul Manafort, is ongoing. The former lobbyist and political consultant is charged with bank and tax fraud related to his work for a Ukrainian political party with ties to Moscow.
A separate legal expense fund has been established to assist Manafort.
To contact the reporter on this story: Kenneth P. Doyle in Washington at kdoyle@bgov.com
To contact the editors responsible for this story: Paul Hendrie at phendrie@bgov.com; Brandon Lee at blee@bgov.com; John R. Kirkland at jkirkland@bgov.com; Katherine Rizzo at krizzo@bgov.com